12:30 Sport Exclusive- Singapore secure, no Interlagos circuit purchase: Ecclestone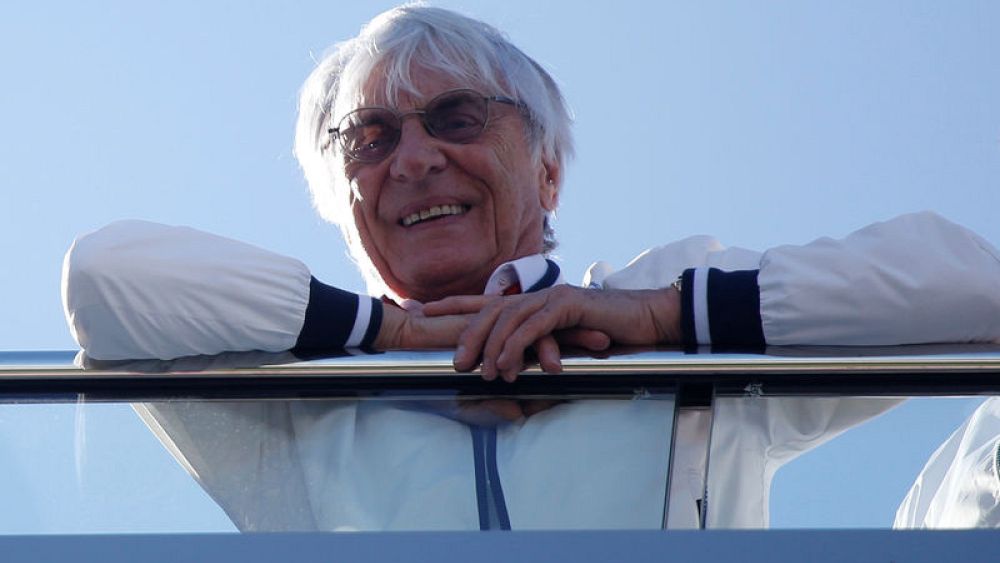 By Alan Baldwin
SOCHI, Russia (Reuters) – Formula One will not miss the Malaysian Grand Prix when it drops off the calendar after this year's race because neighbouring Singapore is set to stay as the region's showcase, former commercial supremo Bernie Ecclestone said on Sunday.
The 86-year-old Briton, speaking to Reuters at the Russian Grand Prix, also said he would not be buying Brazil's Interlagos circuit.
That track is due to be sold off by local authorities who had talked up his potential interest when they announced their intentions this month.
Malaysia, which has been part of the world championship since 1999, will bow out in October, a year earlier than previously scheduled.
There have also been questions about the Singapore Grand Prix, a popular night race whose contract expires this year, with Ecclestone suggesting last November that talks were not going well.
Asked whether Malaysia's departure was a blow, Ecclestone shook his head.
"No, not at all. We've got Singapore," said the Briton, who was ousted in January as series supremo but retains an undefined 'emeritus' role. "If we'd have lost Singapore it's not good. But we haven't lost Singapore so it's OK.
"They (Singapore) were going to stop… it's OK now."
Ecclestone hit back at Sepang circuit boss Razlan Razali, who told reporters last week that Ecclestone had showed a "lack of respect" and made promoters "look like idiots" with comments about charging high hosting fees.
"Nobody made him look stupid, and it's difficult to make people look stupid. If they are, they are," said the Briton, who ran the sport for decades as a dealmaker.
"They have done a very good job with the motorcycles, he's fallen in love with the motorbike racing — and that (MotoGP) they apparently make money from," he said of Razali, whose circuit will continue with MotoGP.
"With Formula One they don't make money and what I said was, and we talked about a lot of the promoters, we haven't been delivering what they bought. Not our fault. We don't make the show.
"But thankfully now, if Ferrari keep up their job and the other people do the same, we'll have very good racing and then things should be a lot better for the promoters. They should be able to sell tickets."
Ferrari have won two of the first three races of the season and locked out the front row in Russia with championship leader Sebastian Vettel and Kimi Raikkonen outpacing once-dominant Mercedes.
NO TO BRAZILANDVIETNAM
Asked about the fate of Sao Paulo's Interlagos, Ecclestone ruled himself out.
"No chance. Not at all," he said. "I've been trying to (broker a deal) but it's not easy for anybody there."
The Briton said, however, that the current deal was assured to 2020 and there was an agreement to safeguard the track, unlike the situation in Rio de Janeiro where the old Jacarepagua circuit was built over for the 2016 Olympics.
"I met the mayor (of Sao Paulo) last time I was there, months ago, and I got him to agree that when it goes out to tender for selling the place that they keep the circuit," he said.
"If the circuit is still there, if you bought it for developing then you'd have to keep the racetrack and find someone who was going to run the race or be the promoter."
Formula One's new owners Liberty Media have criticised the sport, and indirectly Ecclestone, for doing lucrative deals with countries like Azerbaijan.
Liberty Media CEO Greg Maffei last month upset Baku by saying Azerbaijan paid a big hosting fee but the race did "nothing to build the long-term brand and health of the business".
Ecclestone defended his record, pointing out that he had rejected overtures from Vietnam who were willing to pay a significant sum to host a race.
"I had a lot of conversations about Vietnam. I didn't do anything. I was asked to go over and meet the president there but I didn't go because I thought we'd got enough in their area," he said.
"If we don't mind, we're stealing from other people… whether or not the new regime will want to do something, I don't know. I doubt it because I got criticised for going to a place just for the money.
"They (the new Formula One management) are looking at things a little differently to the way I used to look at them. They will decide what they want to do. They want more races in America, which is quite right," he said.
(Reporting by Alan Baldwin, editing by Pritha Sarkar)