12th intâ l book fair to begin on 15th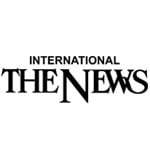 As many as 32 exhibitors from 10 countries would participate in the five-day long 12th Karachi International Book Fair (KIBF), announced the managing committee of the festival on Tuesday.
The book festival's organizers mentioned that the event was being organised by Pakistan Publishers and Booksellers Association, and was scheduled from the December 15 at the expo centre.
According to KIBF officials, Irfan Siddiqui would inaugurate the book fair on December 15, whereas the provincial minister for literacy and education, Jam Mehtab Dahar, would preside over the event. The officials' claimed that the KIBF was now Pakistan's largest consumer fair. The event brings many publishing and distribution houses together with domestic and international publishers, booksellers, librarians and institutional customers, an official stated.
Publishers from Iran, India, Turkey, Singapore, China, Malaysia, England, UAE and other countries were expected to attend the international event.
Convener of the 12th KIBF, Owais Mirza Jamil expressed his gratitude to the publishers and booksellers for their participation in the fair, and hoped for this year's festival to also be a success as in the past.
Jamil said the book fair would offer books on all genres, on all topics in over 330 stalls set up for five days. Ejaz Shah, Advisor Business Development KIBF observed that this year the KIBF would be remarkable and distinctive.