5 outstanding fighters from ONE Championship's 2017 season
MANILA, Philippines — While all ONE Championship athletes go out and give their all inside the cage, there are just a handful who have shown true championship quality over the past twelve months.
These competitors have gone above and beyond their personal limits, delighting fans with spectacular performances. Moreover, these martial artists have captured the imaginations of fans in their home countries and fans from all over the world.
Here are the top five martial artists who left an indelible mark on the ONE Championship stage this 2017:
No. 5 Aung La N Sang, Myanmar
Aung La N Sang is Myanmar's most successful athlete in history, whose constricting style has earned him the moniker of "The Burmese Python" as he owns 12 victories by way of submission.
After starting his 2017 on a sour note by losing the first world title bout of his career, he redeemed himself by stunning former undefeated champion Vitaly Bigdash of Russia in a highly anticipated rematch to be crowned the new middleweight champion at Light of a Nation in Yangon, Myanmar, June 30.
Sportshub ( Article MRec ), pagematch: 1, sectionmatch: 1
The Burmese fighter then concluded his 2017 by taking part in the openweight super-bout affair against decorated kickboxer Alain Ngalani, last November 3, again in Myanmar.
Recognizing an opening for a standing guillotine choke, Aung La N Sang wrapped his arm around Ngalani's neck and pulled guard to finish his opponent by submission in the first round.
No. 4 Christian Lee, Singapore
Christian Lee began his professional career on an absolute tear, railing off five straight victories via thrilling finishes.
After steamrolling Chinese stalwart Wan Jan Ping at "Kings of Destiny" in Manila last April, Lee toppled fellow top featherweight Keanu Subba by way of third-round submission in a "Quest for Greatness" in Kuala Lumpur in August.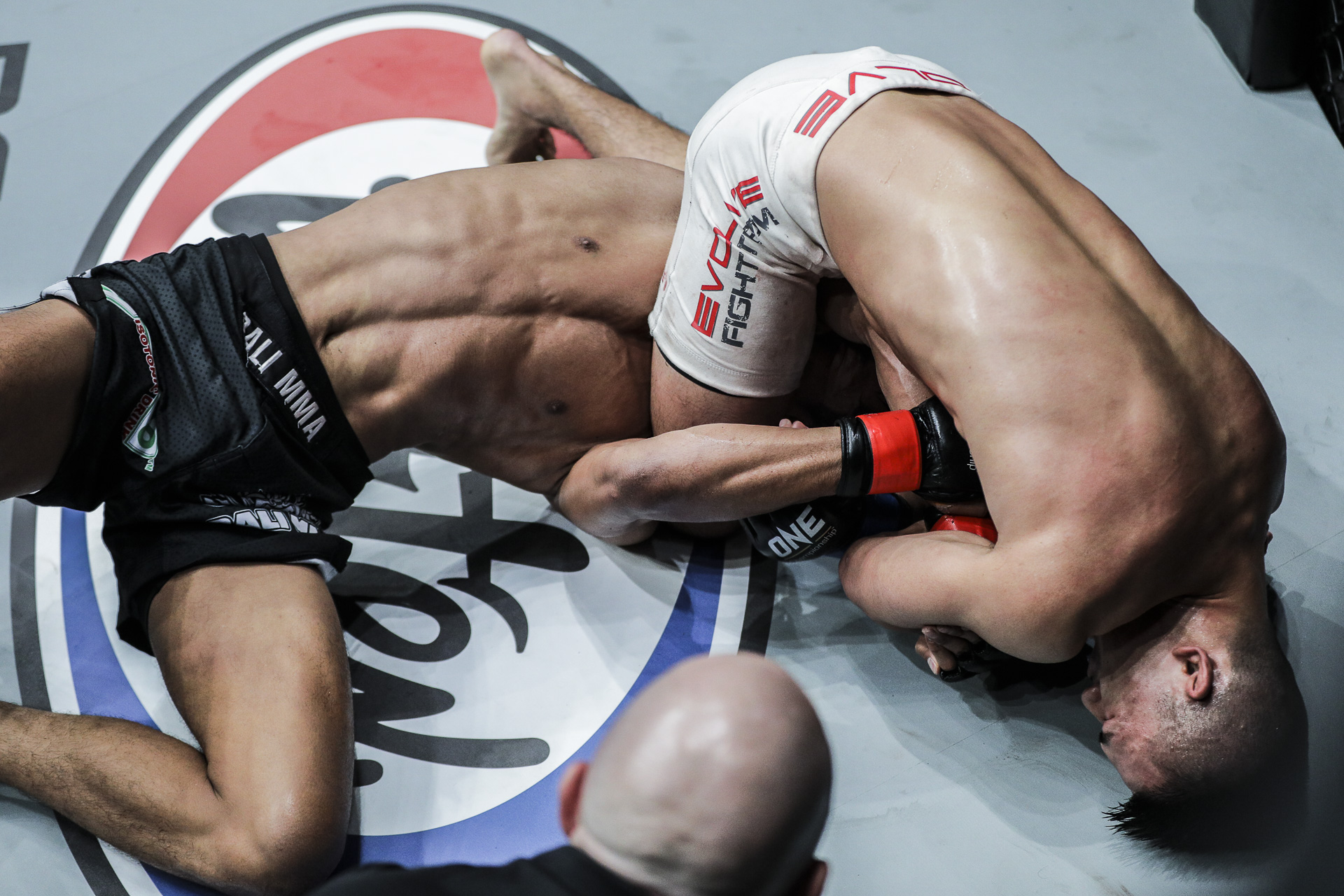 The 19-year-old sensation took another step in furthering his stock just this December 9 when he delivered a masterful performance over former lightweight kingpin KotetsuBoku at "Warriors of the World" in Bangkok, Thailand.
In perhaps his most impressive performance to date, Lee brought his best against a dangerous opponent in Boku as he employed the perfect strategy and completed a rapturous knockout triumph that solidified his readiness to challenge the upper tier of talent in the promotion's most stacked division.
The impressive win over Boku was Lee's seventh first-round stoppage victory and tied the promotional record for most finishes at eight.
No. 3 Kevin Belingon, Philippines
Representing the famed Team Lakay in Baguio City, Kevin Belingon is one of the country's most talented martial artists with a professional record of 16-5.
Belingon, known as a fierce competitor with the ability to finish opponents in a variety of methods,owns seven huge knockouts on his resume and is considered as one of the most feared strikers in promotion's deep bantamweight division.
Since losing to reigning bantamweight champ Bibiano Fernandes January of 2016, the 29-year-old Filipino has barged through his top rivals with a slew of fearsome striking performances and showcased his incredible punching power.
It began with a thorough defeat of Tajikistan's highly-touted Muin Gafurov in October 2016, followed by a complete first-round annihilation of Finnish submission wizard Toni Tauru at home.
Those two consecutive wins earned Belingon a showdown with top bantamweight contender Reece McLaren in Kuala Lumpur last August.
Belingon needed just 62 seconds to end matters abruptly as hee began the bout-ending sequence by dropping McLaren with a well-placed overhand right.
At "Legends of the World" in Manila last November, Belingon scored his fourth straight victory by after easily dispatching Korean-American contender Kevin Chung via unanimous decision.
With his recent excellence inside the ONE Championship cage, Belingon is validating his case for a title rematch against Fernandes in 2018.
No. 2: Alex Silva, Brazil
Alex Silva just wrapped up a banner year in ONE after taking down a pair of top contenders en route to outclassing previously undefeated titleholder Yoshitaka Naito to clinch the strawweight championship.
Following his third-round submission of Filipino journeyman Roy Doliguez early February, Silva displayed his elite Brazilian Jiu-Jitsu skills versus the elite Hayato Suzuki in Manila last November.
Fans expected a technical ground war with two talented grapplers each wanting to showcase their best techniques, but what they got instead was a complete shocker.
From out of nowhere, Silva outscrambled Suzuki following a takedown attempt and latched onto an armbar that forced a quick tap from Suzuki.
The result marked Suzuki's first loss in 20 bouts as a professional and conversely catapulted Silva to an eventual world title shot weeks later.
Silva worked his way past reigning champ Yoshitaka Naito by way of unanimous decision to bring home the hardware in the main event of "Warriors of the World" in Bangkok just this December.
No. 1: Martin Nguyen, Australia
Martin Nguyen of Sydney, Australia, is a highly skilled finisher and one of the most talented martial artists in the world today.
Sporting a 10-1 professional record, Nguyen's all-around skill set allows him to compete at the highest level of competition.
The year 2017 had been a remarkable one for Nguyen as he captured two coveted world titles. Nguyen came into the ONE cage in August to notch his first gold after stopping undefeated featherweight champion Marat Gafurov for the featherweight belt.
And who can forget when he made history at the expense of the Philippines' beloved Eduard Folayang?