â CPEC as important as atomic programmeâ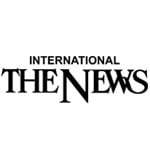 Minister says we must foil India's conspiracy of imposing war;
we want peaceful relations with our neighbours
LAHORE
China-Pakistan Economic Corridor (CPEC) is a national project for both China and Pakistan. CPEC is a framework for regional connectivity.
Iran, Russia and other countries have great urge to become part of it. 
These views were expressed by the speakers at the seminar on "CPEC: opportunities, priorities and challenges" jointly organised by Punjab University CPEC Study Group and Mir Khalil-ur-Rahman Memorial Society (Jang Group of Newspapers), here on Monday. 
Federal Minister for Planning, Development and Reforms Prof Ahsan Iqbal while addressing the seminar said that China-Pakistan Economic Corridor was not less important than Pakistan's atomic programme; so we must not do politics just like we avoided politicising atomic programme. 
Punjab University Vice-Chancellor Prof Dr Mujahid Kamran, senior journalists, including senior columnist Munnu Bhai, senior Anchorperson Sohail Warraich, Tayyaba Zia Cheema, Senior Editor, Health, Education and Current Affairs Wasif Nagi, President Lahore Chamber of Commerce and Industries Abdul Basit Khan, Chairman Tevta Irfan Qaiser Sheikh, Convener CPEC Study Group Dr Hafiz Zafar Ahmed, faculty members and a large number of students were present on the occasion. 
Addressing the ceremony, Prof Ahsan Iqbal said that CPEC was aimed at making economy of the country invincible but some elements were doing politics over CPEC unnecessarily.
He said all the provincial chief ministers had supported CPEC and all the provinces would benefit from the project. He said South Asia, China and Central Asia were the engines of growth and Pakistan was located in the centre.
He said we would utilise Pakistan's geo-strategic advantage for geo-economic advantage.
He said duration of whole CPEC project was from 2014 to 2030 in phases. He said the short-term projects would be completed by 2020, mid-term programmes would be completed by 2025 and long-term projects would be completed by 2030. 
He said we would turn Gwadar into a model port city like Dubai, Hong Kong and Singapore; airport, technical university, hospitals etc would be built at Gwadar. Besides, energy projects would also be set up at Gwadar, he said and added that after completion of energy projects, surplus energy would be produced and the government had vowed to provide electricity at low cost.
He said we had also enhanced portfolio of energy production and we would benefit from coal reservoirs of Pakistan and produce electricity at low cost. He said the infrastructure of all the four provinces and Gilgit-Baltistan would be improved.
He said the government had recently completed construction of 650km roads linking Gwadar; it used to take two days to reach Gwadar from Quetta and now it was just an eight-hour travel. He said the exploiters in Balochistan feared that development of infrastructure might not improve socio-economic conditions of common people, which would empower people and give them liberty.
After construction of rail track, the travel between Karachi and Peshawar would be reduced by half time, he said, adding that under CPEC project, we would set up industrial zones in all the provinces. He said political disability jeopardised investment; so we could not afford political instability in the country.
He said we must foil India's conspiracy of imposing war by adopting a strategy because we want peaceful relations with our neighbours. He said that Pakistan would prosper only through peace but our wish for peace must not be taken as our weakness. 
He said that CPEC was a national project for both China and Pakistan; the government had enhanced money for higher education sector manifold as Rs100 billion were allocated from 2010-2013 and we had allocated Rs216 billion for the period of 2013-2016.
Giving a detailed presentation on CPEC, Dr Hafiz Zafar Ahmed said that Pakistan was spending 6.67 percent of its GDP on the project which indicated its importance. He said the people of all the provinces and governments would benefit from the project.
He said China's access to Gulf region would be reduced from 12,900km to 2,500km and the journey would be reduced from 45 days to 10 days.
Addressing the ceremony, the speakers said that CPEC was now a reality and the collaboration between Pakistani and Chinese companies must be promoted. They said the volume of trade through CPEC was estimated at 2.5 trillion dollars. They said geography and history were very important for Pakistan's development. They said this was the purpose of the universities to interact with the governments and societies and PU was performing this job.
They said that people were also learning Chinese language keeping in view demand of the future.
President Lahore Chamber of Commerce and Industries Abdul Basit Khan said both governments of Pakistan and China were entitled to congratulations on this project. He said that special economic zones be set up at different venues by which maximum people would get benefit of it. 
Sohail Warraich expressed geography, history, and strategy played a key role in the progress of any state. Pakistan would touch glory by this project. Irfan Qaiser said after seeing importance of Chinese language we had decided free courses of Chinese language and people showed great interest in it.
Tayyaba Zia Cheema said "completion of CPEC is inevitable." 
Senior Editor, Health, Education and Current Affairs Wasif Nagi elaborated that Gwadar Port would play positive role in the economy of Pakistan and will free from debts which are burden on Pakistan. 
He expressed with grief that PPP and dictators had not made it functional during their tenure, while the PML-N made it functional within short span of time. 
At the end of the seminar, Nagi lauded the wise decision of Sir Feroz Khan who purchased this port in USD $3 million from Oman in 1958.   Others speakers also highlighted the importance of CPEC and insisted on its timely completion.