Acoustic Insulation Market 5.83% CAGR to 2021 | ReportsnReports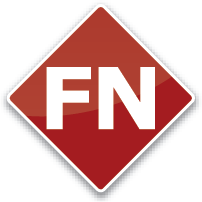 PUNE, India, December 19, 2017 /PRNewswire/ —
Commenting on the Acoustic Insulation market report, an analyst says the latest trend gaining momentum in the market is APAC dominating the market. APAC is the fastest growing market for the acoustic insulation products worldwide. It is mainly due to the substantial economic growth, rise in construction activities, and increase in disposable income of consumers. The rapid increase in development and industrialization in China, India, and Japan is the primary driving factor for acoustic insulation products in this region. The prosperous construction industry is also boosting the growth of the acoustic insulation market in the province.
Get complete report on Acoustic Insulation Market spread across 82 pages, analyzing 12 major companies and providing 40 data exhibits now available at http://www.reportsnreports.com/reports/1256927-global-acoustic-insulation-market-2017-2021.html .
The analysts forecast global acoustic insulation market to grow at a CAGR of 5.83% during the period 2017-2021. Key players in the global acoustic insulation market: 3M, Knauf Insulation, Owens Corning, Rockwool International, and Saint-Gobain. Other Prominent Vendors in the market are: Acoustical Surfaces, Armacell, BASF, Fletcher Insulation, HUTCHINSON, Johns Manville, and Paroc Group.
According to the acoustic insulation market report, one of the major drivers for this market is Growth in construction sector. In terms of revenue, the global construction industry is anticipated to reach $12 trillion during the forecast period. Four emerging and growth-leading economies (EAGLEs) of the world is in APAC, namely China, India, Indonesia, and the Philippines. The emerging markets compete with each other in terms of quality of infrastructure. Apart from these nations in APAC, Malaysia and Vietnam are also considered as likely developing markets. Singapore is one of the principal markets conferring to the quality of infrastructure.
Order a copy of Global Acoustic Insulation Market 2017-2021 report at http://www.reportsnreports.com/purchase.aspx?name=1256927 .
Further, the acoustic insulation market report states that one of the major factors hindering the growth of this market is Low awareness about acoustic insulation. Low awareness of the use of acoustic insulation and advancements in the technology is the key challenging factor for the global acoustic insulation market. High capital cost required for the installation of acoustic insulation is also an added factor influencing the market negatively. The perception of people toward acoustic insulation as a luxury rather than a necessity is likely to obstruct the market growth during the forecast period.
Another related report is Global Vacuum Insulation Panels Market 2017-2021, the analysts forecast global vacuum insulation panels market to grow at a CAGR of 5.01% during the period 2017-2021. Top players are Dow Corning, Evonik, LG Hausys, Panasonic, and Sealed Air. Other prominent vendors in the VIPs market include CSafe Global, Mayaterials, Microtherm, Morgan Advanced Materials, Thermal visions, Tesa, and va-Q-tec.
Vacuum insulation panels (VIPs) are high-performing, ultra-thin insulants. These panels enhance energy efficiency and provide space benefits for housing appliances, refrigerated transportation systems, temperature-controlled packaging, and other applications. VIPs are composed of a core material and an envelope. VIPs are good thermal insulators reduce energy consumption. These are used in various applications, including roofing, doors, vehicles, refrigerators, and others. The report considers the revenue generated from the sales of vacuum insulation panels. Browse complete Vacuum Insulation Panels Market report at http://www.reportsnreports.com/reports/822386-global-vacuum-insulation-panels-market-2017-2021.html.
Explore other new reports on Advanced Materials Market at http://www.reportsnreports.com/market-research/advanced-material/ .
About Us:
ReportsnReports.com is an online market research reports library of 500,000+ in-depth studies of over 5000 micro markets. Not limited to any one industry, ReportsnReports.com offers research studies on agriculture, energy and power, chemicals, environment, medical devices, healthcare, food and beverages, water, advanced materials and much more.
Contact:
2nd Floor, Metropole Building,
Next to Inox Theatre,
Bund Garden Road, Pune – 411013.
Maharashtra, India.
+1-888-391-5441
sales@reportsandreports.com
Connect with Us:
LinkedIn: http://www.linkedin.com/company/reportsnreports
RSS/Feeds: http://www.reportsnreports.com/feed/l-latestreports.xml