Aerolíneas: falla en software de chequeo genera caos en aeropuertos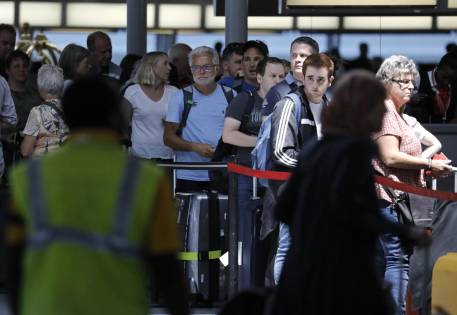 Una falla informática masiva en el sistema de reservas que poseen las aerolíneas tiene en caos a varios aeropuertos del mundo. De acuerdo con el diario británico The Telegraph, los más afectados son el de Gatwick, en Londres; el Charles de Gaulle, en París;, el Reagan Airport, en Washington; el Changi, en Singapur, y el de Johannesburgo.
En un tweet, el aeropuerto de la ciudad alemana de Frankfurt reportó las mismas fallas y alertó que la aerolínea Lufthansa y sus aliados no podrían hacer chequeo de pasajeros en las próximas horas. Lo mismo manifestaron las compañías aéreas desde Sindney, Seúl y Tokio.
Los problemas parecen estar vinculados con el funcionamiento de Amadeus Altea, un software de origen español que 125 aerolíneas del mundo usan para controlar el registro y movimiento de los pasajeros.
Aunque el diario The Independent informó que el software ahora está siendo restaurado lentamente, el proceso podría tomar algún tiempo para solucionarse totalmente, e incluso más tiempo para hacer frente a las consecuencias de la interrupción.
"El equipo técnico de Amadeus ha actuado inmediatamente para identificar la causa del fallo y restaurar los servicios tan pronto como sea posible", comunicó esa compañía, y agregó que los servicios "se han ido recuperando gradualmente".