AIA pays US$3 billion for CBA insurance unit in Australia and New Zealand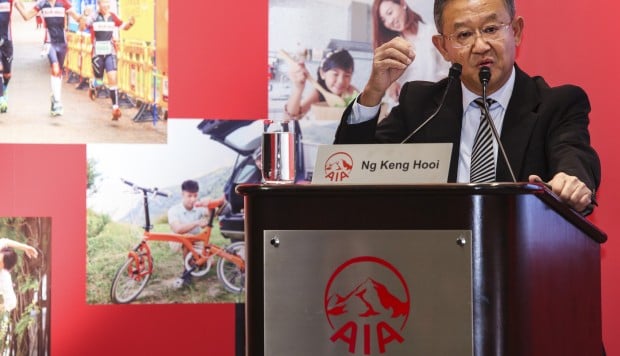 AIA has agreed to pay A$3.8 billion (US$3.036 billion) in cash to acquire Commonwealth Bank of Australia's life insurance business in Australia and New Zealand.
The deal will see Hong Kong's largest life insurer enter into a 20-year partnership under which the bank will sell its products in both market, according to a stock exchange filing on Thursday morning.
The takeover, expected to be completed next year subject to regulatory approval, would make AIA the largest life insurance company in both Australia and New Zealand. Australia is the second largest life protection market in the Asia-Pacific region, after Japan.
AIA said that when reinsurance agreements and the free surplus of the acquired unit, CommInsure Life and Sovereign, were taken into account, the final net cash outlay would be A$1.88 billion (US$1.5 billion).
"This transaction provides a highly attractive opportunity to transform AIA's businesses in Australia and New Zealand by extending our protection market leadership positions and expanding our distribution capabilities through strategic long-term partnerships with leading retail banks in these markets," said Ng Keng Hooi, AIA's group chief executive and president.
Commonwealth Bank of Australia is the largest retail bank in Australia, and its wholly-owned subsidiary ASB is the second-largest retail bank in New Zealand. The two lenders have a combined 13 million customers.
AIA said this strong customer base would offer growth opportunities for the insurer through the 20-year sales partnership.
"The transaction will generate substantial financial benefits for our shareholders by enabling us to deliver further profitable new business growth by leveraging AIA's capabilities and leading product solutions," Ng said.
AIA, one of the largest insurers in Asia, has operations in 18 markets in Asia-Pacific including Hong Kong, Thailand, Singapore, Malaysia, China and South Korea. The acquisition would boost its existing operations in Australia and New Zealand.
AIA's shares rose 0.08 per cent to HK$60.1 in early trade on Thursday after announcing the deal before the market opened.