Air NZ reviews its 26pc stake in Virgin Australia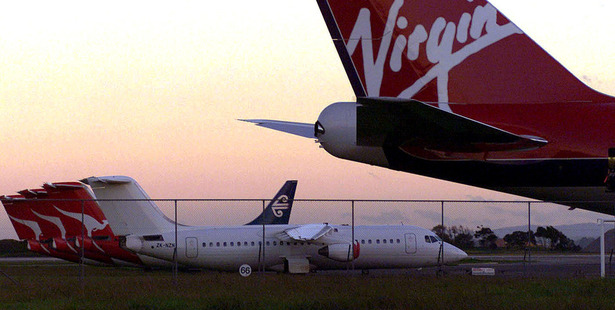 Air New Zealand has hired investment bankers to look at a sale of its 26 per cent stake in Virgin Australia, less than a fortnight after committing to a one-year A$131.2 million loan to the airline.
Virgin's ASX-listed shares were halted pending the announcement, recently trading at 38 Australian cents.
READ MORE:
• Air NZ to lend Virgin shareholders A$425m
• Virgin Australia unlikely to make significant capital
Auckland-based Air New Zealand has hired First NZ Capital and Credit Suisse to advise on options for its stake, including a potential sale of all or part of its Virgin shareholding.
Chairman Tony Carter said Air New Zealand doesn't want a large minority equity stake in Virgin as it focuses on its own plans. Chief executive Chris Luxon resigned from Virgin's board effective immediately.
Earlier this month Virgin's cornerstone shareholders – Air NZ, Etihad Airways, Singapore Airlines and Virgin Group – committed to providing A$425 million of one-year funding to allow the airline to review its mix of debt and equity and consider operational initiatives to boost Virgin's cashflow and profitability.
Virgin took out a US$125 million loan in the first half of its financial year following a decline in its free cash flow to A$544 million from A$839 million a year earlier.
Air NZ shares rose 1.2 percent to $2.885.