Antiskyrmioneja valmistettiin ensimmäistä kertaa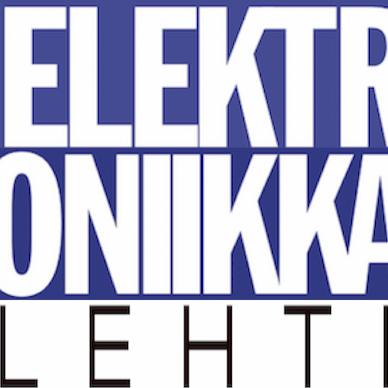 Argonne National Laboratoryn tutkijat ovat löytäneet tavan hallita ja luoda erityisiä kuvioituja pintoja magneettisesti järjestäytyneessä materiaalissa. Alueita tai pintoja joihin liittyy magneettisia spinejä, tunnetaan skyrmioneina tai antiskyrmioneina. Skyrmioneja on saatu aikaan jo aiemmin mutta uutta on, että nyt tutkijat voivat hallita sitä, missä kohtaa materiaalia ne esiintyvät.
Skyrmioneilla ei ole sähkövarausta mutta niillä on jotakin, mitä tiedemiehet kutsuvat topologiseksi varaukseksi. Tämä tarkoittaa, että niitä voidaan käyttää informaation tallentamiseen.
Argonnen tutkijat loivat skyrmioneja ja antiskyrmioneja fokusoidulla ionisuihkulla, joka oleellisesti pommittaa platinan ja koboltin pintakerrosta galliumin ioneilla.
Eri vaiheiden jälkeen ryhmä sai ajatuksen liikuttaa sädettä spiraalissa, lähtien joko keskeltä ulospäin tai reunalta kohti keskustaa. Ensimmäisessä tapauksessa syntyi hyvin määritelty skyrmioni, toisessa tapauksessa syntyi antiskyrmioni.
– Tietomme mukaan tämä on ensimmäinen kerta, kun keinotekoinen antiskyrmion on toteutettu kokeilussa, toteaa tutkimusta johtanut Argonnen materiaalitieteilijä Charudatta Phatak.
Singaporen kansallisen yliopiston (National University of Singapore) johtamassa tutkimuksessa kansainvälinen tutkijaryhmä on puolestaan kehitellyt uusia ohuita monikerroskalvoja, joille voisi valjastaa skyrmioneja informaation kantajiksi. Tutkijaryhmä luoma uusi materiaali säilyttää skyrmionien tilan vaikka esimagnetointikenttä poistetaan.
Pyörteisiä skyrmioneja ovat tutkineet monet tutkijaryhmät, pyrkien löytämään keinon hyödyntämään muun muassa magneettisten kuvioiden kaarevuutta mahdollisten kilparatamuistien perustana. Saidiarabialaisen KAUSTin yliopiston (King Abdullah University of Science and Technology) johtama kansainvälinen tutkimusryhmä on puolestaan löytänyt näistä ilmiöistä uuden Hall-efektin, jonka aiheuttaa paikallinen spinvirta.
Veijo Hänninen
Nanobittejä 13.4.2017