Asian Markets Higher After Global Rally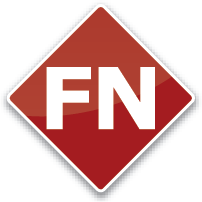 CANBERA (dpa-AFX) – Asian stock markets are higher on Tuesday, though gains are modest, following the global rally on Monday after encouraging results from the French presidential election helped ease worries over political instability in Europe. Crude oil prices rebounded in Asian trades.
Nevertheless, investors are cautious as they kept an eye on North Korea, which is marking the 85th anniversary of the Korean People's Army on Tuesday, and amid news that the USS Carl Vinson aircraft carrier-led battle group is nearing the Korean peninsula.
The Japanese market is modestly higher, extending gains to a third day. In late-morning trades, the benchmark Nikkei 225 Index is adding 72.45 points or 0.38 percent to 18,948.33, off a high of 18,955.50 earlier.
The major exporters are mostly higher despite a stronger yen. Toshiba is rising almost 3 percent, Panasonic is adding almost 1 percent and Canon is up 0.6 percent, while Sony is declining 0.5 percent.
Automaker Toyota is advancing almost 1 percent and Honda is edging up less than 0.1 percent. In the banking sector, Mitsubishi UFJ Financial is rising almost 2 percent and Sumitomo Mitsui Financial is adding almost 1 percent.
In the oil space, Inpex is rising almost 1 percent and JXTG Holdings is gaining more than 1 percent despite the overnight decline in crude oil prices.
The Nikkei business daily reported that Japan Post Holdings is expected to book a net loss of about 40 billion yen, or $364 million for the fiscal year ended March due to a loss from its Australian subsidiary, Toll Holdings. However, shares of Japan Post are advancing almost 2 percent.
Among the other major gainers, Yamato Holdings is rising almost 5 percent, while NEC Corp. and Sumco Corp. are higher by more than 4 percent each. On the flip side, NTT Docomo is declining more than 2 percent.
In economic news, the Bank of Japan said that corporate service prices in Japan were up 0.8 percent on year in March. That was unchanged from the February reading and in line with expectations.
In the currency market, the U.S. dollar traded in the upper 109 yen-range on Tuesday.
Elsewhere in Asia, South Korea, Shanghai, Singapore, Hong Kong, Malaysia, Indonesia and Taiwan are all higher with modest gains. The markets in Australia and New Zealand are closed on Tuesday for ANZAC Day.
On Wall Street, stocks surged Monday even as the dollar weakened and oil prices fell, as investors breathed a sigh of relief when a centrist candidate emerged as the favorite to become France's next president.
The Dow Jones Industrial Average rallied 216.13 points or 1.1 percent to 20,763.89, the Nasdaq Composite added 73.30 points or 1.2 percent to 5,983.82, and the S&P 500 rose 25.46 points or 1.1 percent.
The European markets also surged higher Monday after centrist Emmanuel Macron won the first round of voting in France. The DAX of Germany climbed 3.4 percent, the CAC 40 of France rose 4.1 percent and the FTSE 100 of the U.K. gained 2.1 percent.
Crude oil prices slumped back below $50 a barrel on Monday amid doubts whether OPEC will extend output cuts until the end of 2017. WTI crude for June declined $0.39 to close at $49.23 a barrel on the New York Mercantile Exchange. Crude oil rebounded in Asian trades, adding $0.27 to $49.50.
Copyright RTT News/dpa-AFX