Asian Markets Mixed Amid Cautious Trades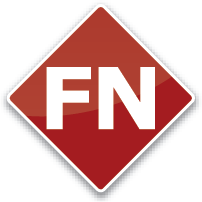 CANBERA (dpa-AFX) – Asian stock markets are mixed on Friday, tracking the modest gains overnight on Wall Street and lower crude oil prices. Geopolitical concerns also weighed on investor sentiment after U.S. President Donald Trump warned that conflict with North Korea was possible, but would prefer a diplomatic solution.
Trump also said in an interview with Reuters that he wants South Korea to pay for deployment of the THAAD missile defense system. He also threatened to 'renegotiate or terminate' the U.S. free trade agreement with the Asian nation.
The Australian market is modestly lower, tracking the modest gains overnight on Wall Street, the fall in crude oil prices and the European Central Bank's decision to hold interest rates.
In late-morning trades, the benchmark S&P/ASX 200 Index is losing 7.8 points or 0.13 percent to 5,913.70, off a low of 5,898.20 earlier. The broader All Ordinaries Index is down 6.90 points or 0.12 percent to 5,937.50.
In the mining space, BHP Billiton is losing more than 2 percent, Rio Tinto is down almost 1 percent and Fortescue Metals is declining more than 1 percent.
Oil stocks are also weak after crude oil prices fell overnight. Santos is declining 0.5 percent, Oil Search is down more than 1 percent and Woodside Petroleum is lower by almost 1 percent each.
Gold miners are lower despite a slight increase in gold prices overnight. Newcrest Mining is losing almost 5 percent and Evolution Mining is down almost 3 percent.
Meanwhile, the big four banks are mostly higher. ANZ Banking is rising 0.4 percent, Westpac is adding 0.2 percent and National Australia Bank is edging up less than 0.1 percent, while Commonwealth Bank is down 0.2 percent.
Tatts Group has rejected a sweetened all-cash A$6 billion bid from private equity group Pacific Consortium, saying the bid is not superior to its proposed merger with Tabcorp. Shares of Tatts Group are losing almost 2 percent.
On the economic front, the Australian Bureau of Statistics said that final demand producer prices in Australia were up 0.5 percent on quarter in the first three months of 2017, unchanged from the previous quarter.
The Reserve Bank of Australia said that private sector credit in Australia was up 0.3 percent on month in March. That was unchanged from the previous month, although it missed expectations for a gain of 0.5 percent.
In the currency market, the Australian dollar is again lower against the U.S. dollar on Friday. In early trades, the local unit was trading at US$0.7466, down from US$0.7484 on Thursday.
The Japanese market is declining for a second straight day, following the modest gains overnight on Wall Street and a stronger yen. Investors also digested a raft of local economic data, including weak industrial output data.
In late-morning trades, the benchmark Nikkei 225 Index is down 31.51 points or 0.16 percent to 19,220.36, off a low of 19212.01 earlier.
The major exporters are mostly lower. Panasonic is losing more than 2 percent, Canon is declining 1 percent and Sony is down 0.4 percent, while Toshiba is rising almost 1 percent.
Automakers Toyota and Honda are losing almost 1 percent each. In the banking sector, Mitsubishi UFJ Financial is lower by 1 percent and Sumitomo Mitsui Financial is declining more than 1 percent.
In the oil space, Inpex is down 0.3 percent, while JXTG Holdings is adding 0.5 percent.
Among the other major gainers, Alps Electric is rising almost 5 percent, Hino Motors is advancing more than 4 percent and NTT Docomo is up almost 4 percent. On the flip side, Advantest is losing 8 percent, Pioneer Corp. is down more than 5 percent and Fuji Electric is lower by 4 percent.
In economic news, the Ministry of Economy, Trade and Industry said in a preliminary reading that industrial output in Japan skidded 2.1 percent on month in March. That missed forecasts for a fall of 0.8 percent following the 3.2 percent gain in February.
Overall nationwide consumer prices in Japan were up 0.2 percent on year in March, missing forecasts for 0.3 percent, which would have been unchanged.
The unemployment rate in Japan came in at a seasonally adjusted 2.8 percent in March. That was unchanged from the February reading, although it was beneath expectations for 2.9 percent.
The average of household spending in Japan was down 1.3 percent on year in March, coming in at 297,942 yen. That missed forecasts for a fall of 0.5 percent following the 3.8 percent decline in February.
In the currency market, the U.S. dollar traded in the lower 111 yen-range on Friday.
Elsewhere in Asia, Shanghai, South Korea and Hong Kong are marginally lower. Singapore, New Zealand, Taiwan, Indonesia and Malaysia are all modestly higher.
On Wall Street, stocks closed higher in lackluster trading on Thursday as traders digested the latest batch of corporate earnings news. In U.S. economic news, the Labor Department released a report showing an unexpected increase in initial jobless claims in the week ended April 22nd.
The Dow inched up 6.24 points or less than a tenth of a percent to 20,981.33, the Nasdaq rose 23.71 points or 0.4 percent to 6,048.94 and the S&P 500 edged up 1.32 points or 0.1 percent to 2,388.77.
The major European markets moved to the downside on Thursday. While the U.K.'s FTSE 100 Index slid by 0.7 percent, the French CAC 40 Index and the German DAX Index dropped by 0.3 percent and 0.2 percent, respectively.
Crude oil prices fell Thursday, but finished off their lows of the session, ahead of tomorrow's rig count data from Baker Hughes. WTI crude for June delivery slid $0.65 or 1.3 percent to close at $48.97 a barrel on the New York Mercantile Exchange.
Copyright RTT News/dpa-AFX