Asian Markets Modestly Higher In Pre-Christmas Trading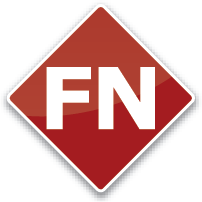 CANBERA (dpa-AFX) – Asian stock markets are mostly higher with modest gains on Friday, the last trading before Christmas, following the positive lead from Wall Street on optimism about the economic impact of the recently passed U.S. tax bill and upbeat economic data. In addition, resources stocks got a boost from higher commodity prices.
The Australian market rebounded following the overnight gains on Wall Street amid optimism that lower corporate taxes brought by the Republican tax bill could give a boost to the U.S. economy. Higher commodity prices lifted resources stocks.
In late-morning trades, the benchmark S&P/ASX 200 Index is adding 25.70 points or 0.42 percent to 6,086.10, off a high of 6,087.20. The broader All Ordinaries Index is rising 24.40 points or 0.40 percent to 6,180.70.
Among the big four banks, ANZ Banking, Westpac, National Australia Bank and Commonwealth Bank are higher in a range of 0.3 percent to almost 1 percent.
The major miners are advancing after iron ore prices edged higher. BHP Billiton is advancing more than 1 percent, Fortescue Metals is higher by 0.6 percent and Rio Tinto is rising 0.3 percent.
BHP Billiton said it will provide up to $181 million for the foundation undertaking remediation, compensation and repair costs in Brazil and to help restart Samarco joint venture.
Gold miners are also higher. Newcrest Mining is adding 0.4 percent and Evolution Mining is rising almost 1 percent.
In the oil sector, Woodside Petroleum is advancing almost 1 percent, Santos is higher by more than 1 percent and Oil Search is gaining 2 percent after crude oil prices edged higher overnight.
Wesfarmers has signed a deal to sell its Queensland Curragh coal mine to U.S.-based Coronado Coal Group for A$700 million, inching a step closer to exiting coal. However, the company's shares are losing 0.6 percent.
In the currency market, the Australian dollar rebounded to a seven-week high against the U.S. dollar. In early trades, the local unit was quoted at US$0.7705, up from US$0.7660 on Thursday.
The Japanese market is flat in choppy trade despite the positive lead from Wall Street, while a stronger yen weighed on exporters' shares.
In late-morning trades, the benchmark Nikkei 225 Index is adding 5.66 points or 0.02 percent to 22,871.76, off a high of 22,895.48 earlier.
The major exporters are modestly higher. Mitsubishi Electric is rising 0.6 percent, Panasonic is adding 0.5 percent and Sony is edging up less than 0.1 percent, while Canon is down 0.2 percent.
Shares of Kobe Steel slipped more than 2 percent after the company admitted that three senior executives knew about data falsification at the company.
In the banking sector, Mitsubishi UFJ Financial is rising more than 1 percent and Sumitomo Mitsui Financial is adding almost 1 percent. Among automakers, Toyota is down 0.2 percent and Honda is declining 0.3 percent.
In the oil space, Inpex is rising more than 3 percent and Japan Petroleum is advancing 1 percent.
Among the market's best performers, Resona Holdings and Pioneer Corp. are rising almost 3 percent each, while Japan Steel Works is higher by more than 2 percent.
On the flip side, Eisai Co. is losing almost 14 percent after a drug to treat Alzheimer's disease being developed by the company in collaboration with Biogen Inc.
failed to meet the main goal of a mid-stage trial.
Isetan Mitsukoshi is declining almost 4 percent and Screen Holdings is down almost 3 percent.
In the currency market, the U.S. dollar is trading in the lower 113 yen-range on Friday.
Elsewhere in Asia, Shanghai, South Korea, Singapore, Hong Kong, New Zealand, Indonesia and Taiwan are also modestly higher, while Malaysia is edging lower.
On Wall Street, stocks closed modestly higher on Thursday amid optimism about the economic impact of the Republican tax reform bill. Traders also digested a slew of economic data, including a report from the Labor Department showing a bigger than expected increase in first-time claims for U.S. unemployment benefits in the week ended December 16th.
The Dow climbed 55.64 points or 0.2 percent to 24,782.29, the Nasdaq edged up 4.40 points or 0.1 percent to 6,965.36 and the S&P 500 rose 5.32 points or 0.2 percent to 2,684.57.
The major European markets also moved to the upside on Thursday. The U.K.'s FTSE 100 Index jumped by 1.1 percent, the French CAC 40 Index climbed by 0.6 percent and the German DAX Index rose by 0.3 percent.
Crude oil prices continued to inch higher amid speculation the global oil supply glut is dwindling. Crude for February delivery rose $0.27 to $58.36 a barrel on the New York Mercantile Exchange.
Copyright RTT News/dpa-AFX