Asian Markets Mostly Higher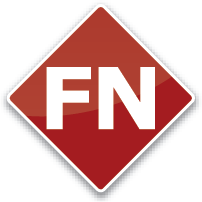 CANBERA (dpa-AFX) – Asian stock markets are mostly higher on Monday following the record closing highs on Wall Street Friday and on easing worries about North Korea. Investors are now looking ahead to the U.S. Federal Reserve and Bank of Japan's meetings later this week for clues on the direction of monetary policy.
The Australian market is advancing following the gains on Wall Street Friday and in the absence of fresh provocations by North Korea over the weekend.
In late-morning trades, the benchmark S&P/ASX 200 Index is adding 29.00 points or 0.51 percent to 5,724.00, off a high of 5,729.00 earlier. The broader All Ordinaries Index is up 26.90 points or 0.47 percent to 5,782.70.
In the banking sector, ANZ Banking, Commonwealth Bank, Westpac and National Australia Bank are higher in a range of 0.8 percent to 1.2 percent.
Oil stocks are also advancing despite flat crude oil prices. Oil Search is rising more than 1 percent, Santos is adding 0.4 percent and Woodside Petroleum is up 0.3 percent.
Among the major miners, BHP Billiton is adding 0.3 percent , while Rio Tinto is down 0.4 percent and Fortescue Metals is losing almost 3 percent after iron ore prices fell.
Rio Tinto said that its chief financial officer Chris Lynch will retire by the end of September 2018, after more than four years in the role.
Gold miners are lower after gold prices fell Friday. Newcrest Mining is down 0.5 percent and Evolution Mining is losing 0.2 percent.
Evolution Mining has agreed to sell its Edna May gold mine in Australia to Ramelius Resources for up to A$90 million and lowered its full-year production outlook to reflect the sale.
On the economic front, , the Australian Bureau of Statistics said that the total number of new motor vehicle sales in Australia was flat on a seasonally adjusted basis in August, coming in at 99,564. That follows the 2.0 percent decline in July.
In the currency market, the Australian dollar is higher against the U.S. dollar on Monday. In early trades, the local unit was trading at US$0.8002, up from US$0.7996 on Friday.
The Japanese market is closed for a public holiday on Monday.
Elsewhere in Asia, South Korea, Shanghai, Singapore, New Zealand, Hong Kong and Taiwan are also in positive territory. Indonesia and Malaysia are lower.
On Wall Street, stocks closed higher on Friday, with the Dow and the S&P 500 closing at new record closing highs, as traders shrugged off some disappointing economic reports that were impacted by Hurricane Harvey. Traders may have been expressing optimism that the impact of the hurricanes may lead the Federal Reserve to delay an increase in interest rates.
The Dow rose 64.86 points or 0.3 percent to 22,268.34, the Nasdaq climbed 19.38 points or 0.3 percent to 6,448.47 and the S&P 500 edged up 4.61 points or 0.2 percent to 2,500.23.
The major European markets all moved to the downside on Friday. While the U.K.'s FTSE 100 Index tumbled by 1.1 percent, the French CAC 40 Index and the German DAX Index both edged down by 0.2 percent.
Crude oil futures were flat Friday, holding strong weekly gains after industry data showed the U.S. oil rig count dropped for a second week post-hurricanes. WTI crude, which briefly jumped above $50 a barrel, settled unchanged at $49.89 on the New York Mercantile Exchange.
Copyright RTT News/dpa-AFX