Asian Markets Mostly Lower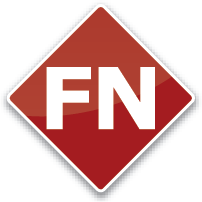 CANBERA (dpa-AFX) – Asian stock markets are mostly lower on Monday after Federal Reserve Chair Janet Yellen and European Central Bank President Mario Draghi refrained from providing clues on monetary policy outlook at the Fed's economic policy symposium in Jackson Hole, Wyoming on Friday. Investors also digested the impact of Hurricane Harvey on the U.S. oil industry.
The Australian market is declining after the banking regulator's announcement of the launch of an independent inquiry into Commonwealth Bank dragged down banking stocks. In addition, weakness in base metal prices weighed on mining stocks.
In late-morning trades, the benchmark S&P/ASX 200 Index is declining 39.80 points or 0.69 percent to 5,704.10, off a low of 5,700.50. The broader All Ordinaries Index is down 36.70 points or 0.63 percent to 5,766.70.
The big four banks – ANZ Banking, Westpac, Commonwealth Bank and National Australia Bank – are lower in a range of 1.1 percent to 1.7 percent.
The Australian Prudential Regulation Authority or APRA said it will launch an inquiry to look at governance, culture and accountability practices at Commonwealth Bank after recent allegations that it violated laws.
In the mining space, Rio Tinto is declining more than 1 percent and Fortescue Metals is losing almost 2 percent, while BHP Billiton is up 0.2 percent.
Gold miners are advancing after gold prices gained on Friday. Newcrest Mining is edging up less than 0.1 percent and Evolution Mining is adding almost 1 percent.
Oil stocks are also higher after crude oil prices rose on Friday. Santos is rising more than 2 percent, Oil Search is adding 0.3 percent and Woodside Petroleum is up 0.2 percent.
Australian Pharmaceutical Industries, the operator of Priceline pharmacies, has withdrawn from the potential acquisition of Laser Clinics Australia saying the sale price was too high. Shares of API are adding 0.2 percent.
Amaysim Australia reported a 6.5 percent decline in net profit for the full year, while its underlying earnings rose 22.9 percent. The mobile service provider's shares are gaining almost 6 percent.
CSL has agreed to acquire U.S. biotechnology company Calimmune, which is developing a stem cell gene therapy to treat rate conditions such as sickle cell disease, for an up-front payment of $91 million. Shares of CSL are adding 0.3 percent.
Ten Network has been acquired by U.S. media giant CBS Corp. Shares of Ten Network are in a trading halt since June 13 after it was placed into voluntary administration.
In the currency market, the Australian dollar rose against the U.S. dollar, which weakened after the Jackson Hole speeches by global central bankers. In early trades, the local unit was trading at US$0.7925, up from US$0.7904 on Friday.
The Japanese market slipped into negative territory after opening higher, following the mixed cues from Wall Street and on a stronger yen.
In late-morning trades, the benchmark Nikkei 225 Index is declining 30.04 points or 0.15 percent to 19,422.57, after rising to a high of 19,535.50 in early trade.
Among the major exporters, Sony is edging up 0.1 percent and Canon is unchanged, while Panasonic is down 0.1 percent and Mitsubishi Electric are declining almost 1 percent.
Among automakers, Toyota is down 0.4 percent and Honda is losing 0.5 percent. In the banking sector, Mitsubishi UFJ Financial and Sumitomo Mitsui Financial are losing 1 percent each.
In the oil space, Inpex is declining more than 1 percent and Japan Petroleum Exploration is losing almost 2 percent despite the increase in crude oil prices.
Among the other major gainers, Sumitomo Metal Mining and SKY Perfect JSAT are rising 2 percent each, while Shionogi & Co. is advancing almost 2 percent.
On the flip side, Alps Electric is down more than 2 percent, while Sumitomo Heavy Industries and Subaru Corp. are losing almost 2 percent each.
In the currency market, the U.S. dollar is trading in the lower 109 yen-range on Friday.
Elsewhere in Asia, South Korea, New Zealand, Indonesia and Taiwan are also lower. Singapore, Shanghai, Hong Kong and Malaysia are higher.
On Wall Street, stocks closed mixed on Friday after seeing early strength that partly reflected optimism about tax reform following comments from President Donald Trump's chief economic adviser Gary Cohn.
Traders also reacted to remarks from Federal Reserve Chair Janet Yellen, who refrained from discussing monetary policy at Jackson Hole. European Central Bank President Mario Draghi also spoke at the symposium, saying the global economic recovery is 'firming up.'
The Nasdaq edged down 5.68 points or 0.1 percent to 6,265.64, while the Dow inched up 30.27 points or 0.1 percent to 21,813.67 and the S&P 500 ticked up 4.08 points or 0.2 percent to 2,443.05.
The major European markets moved modestly lower on Friday. While the French CAC 40 Index slipped by 0.2 percent, the U.K.'s FTSE 100 and the German DAX Index both edged down by 0.1 percent.
Crude oil prices rose on Friday as the dollar fell and the U.S. petroleum industry braced for Hurricane Harvey. WTI crude added $0.44 or 0.9 percent to close at $47.87 a barrel on the New York Mercantile Exchange.
Copyright RTT News/dpa-AFX