Asian Markets Mostly Lower On Christmas Day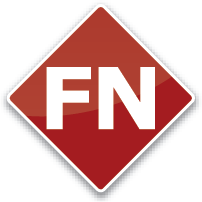 CANBERA (dpa-AFX) – Asian stock markets are mostly edging lower in quiet holiday trading on Monday, with several of the markets remaining closed for the Christmas Day holiday. Investors chose to remain on the sidelines in the absence of fresh cues.
The Japanese market is edging lower in light trading following the modest losses on Wall Street Friday, while a slightly stronger yen weighed on exporters' shares.
In late-morning trades, the benchmark Nikkei 225 Index is losing 16.95 points or 0.07 percent to 22,885.81, off a low of 22,870.19 in early trades.
The major exporters are mixed on a slightly stronger yen. Sony is advancing more than 1 percent and Canon is up 0.2 percent, while Mitsubishi Electric is down 0.2 percent and Panasonic is declining 0.3 percent.
Shares of Tobishima Corp. are rising almost 9 percent and shares of Nippon Carbon are gaining more than 6 percent after both companies raised their full-year profit outlook.
In the banking sector, Mitsubishi UFJ Financial and Sumitomo Mitsui Financial are losing almost 1 percent each. Among automakers, Toyota is down 0.5 percent, while Honda is adding 0.2 percent.
In the oil space, Inpex is lower by 0.2 percent, while Japan Petroleum is advancing 0.3 percent.
Among the market's best performers, Tokai Carbon is rising almost 4 percent, Eisai Co is rising more than 2 percent and Takashimaya Co. is advancing almost 1 percent.
On the flip side, Nippon Yusen is losing more than 3 percent, Alps Electric is declining almost 2 percent and Shizuoka Bank is down more than 1 percent.
In the currency market, the U.S. dollar is trading in the lower 113 yen-range on Monday.
Elsewhere in Asia, Taiwan is also edging lower, while Shanghai is modestly higher. The markets in Australia, New Zealand, South Korea, Singapore, Indonesia, Hong Kong and Malaysia are all closed for Christmas day holiday.
On Wall Street, stocks closed modestly lower on Friday in light trading as many traders looked to get a head start on the Christmas weekend. Traders shrugged off the slew of U.S. economic data, including a Commerce Department report showing a spike in new home sales to a ten-year high in November.
The Dow dipped 28.23 points or 0.1 percent to 24,754.06, the Nasdaq edged down 5.40 points or 0.1 percent to 6,959.96 and the S&P 500 slipped 1.23 points or 0.1 percent to 2,683.34.
The major European markets also moved to the downside on Friday. While the French CAC 40 Index fell by 0.4 percent, the German DAX Index dipped by 0.3 percent and the U.K.'s FTSE 100 Index edged down by 0.2 percent.
Oil prices were roughly flat in light volumes on Friday. WTI crude edged up $0.11 to close at $58.47 a barrel on the New York Mercantile Exchange.
Copyright RTT News/dpa-AFX