Asian Markets Mostly Lower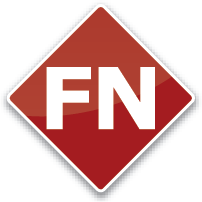 CANBERA (dpa-AFX) – Asian stock markets are mostly lower on Friday, with political uncertainty in the U.S. weighing on investor sentiment. Media reports indicated that Special Counsel Robert Mueller has expanded his investigation of alleged collusion between Russia and the Trump campaign to include President Donald Trump's business transactions.
The euro held near two-year highs against the dollar after European Central Bank President Mario Draghi said any discussions about potential changes to the central bank's quantitative easing would take place only in the fall.
The Australian market is declining with stocks lower across the board, following the lackluster cues overnight from Wall Street amid political uncertainty in the U.S. and on weaker commodity prices.
In late-morning trades, the benchmark S&P/ASX 200 Index is losing 45.70 points or 0.79 percent to 5,715.80, off a low of 5,709.60. The broader All Ordinaries Index is down 42.60 points or 0.73 percent to 5,763.10.
Banking stocks are declining after two straight days of gains. Commonwealth Bank, National Australia Bank, ANZ Banking and Westpac are lower in a range of 0.4 percent to 0.8 percent.
In the mining space, BHP Billion, Rio Tinto and Fortescue Metals are all losing almost 2 percent each after iron ore prices dipped overnight.
Among oil stocks, Oil Search is losing almost 2 percent, Woodside Petroleum is down more than 1 percent and Santos is lower by 0.3 percent.
Bucking the trend, gold miner Newcrest Mining is advancing almost 2 percent and Evolution Mining is rising more than 1 percent after gold prices edged higher overnight.
Primary Health Care said it will record non-cash impairments of A$575 million in its full-year results and that underlying net profit will be at the lower end of its full-year outlook. The company's shares are down 0.6 percent.
In the currency market, the Australian dollar held on to its gains against the U.S. dollar. In early trades Friday, the local unit was trading at US$0.7957, up from US$0.7924 on Thursday.
The Japanese market is modestly lower, with the lackluster cues overnight from Wall Street, political uncertainty in the U.S. and a stronger yen dampening investor sentiment.
In late-morning trades, the benchmark Nikkei 225 Index is down 49.07 points or 0.24 percent to 20,095.52, off a low of 20,082.79 in early trades.
The major exporters are mixed. Toshiba is gaining almost 3 percent and Canon is rising more than 1 percent, while Panasonic is down 0.3 percent and Sony is edging lower by almost 0.1 percent.
Among automakers, Toyota is down 0.1 percent and Honda is losing 0.5 percent. In the banking sector, Mitsubishi UFJ Financial is lower by almost 1 percent and Sumitomo Mitsui Financial is declining 0.5 percent.
In the oil space, Inpex is down more than 2 percent and Japan Petroleum is declining 1 percent.
Among the other major gainers, Yaskawa Electric is gaining almost 14 percent, Mitsubishi Electric is rising almost 4 percent and Fanuc is higher by 3 percent. On the flip side, TDK Corp. is losing almost 4 percent, Nisshin Steel and Ebara Corp. are down more than 2 percent each.
In economic news, Japan will release June data for nationwide and Tokyo department store sales.
In the currency market, the U.S. dollar is trading in the 112 yen-range on Friday.
Elsewhere in Asia, Shanghai, New Zealand, Taiwan, Indonesia and Malaysia are also modestly lower. Singapore, South Korea and Hong Kong are edging higher.
On Wall Street, stocks closed mixed, but little changed on Thursday in choppy trading, partly reflecting uncertainty about the outlook for the markets after the major averages reached new record closing highs on Wednesday. Traders were also digesting the European Central Bank's monetary policy decision, with the bank leaving its key interest rates unchanged.
While the Nasdaq inched up 4.96 points or 0.1 percent to 6,390.00, the Dow dipped 28.97 points or 0.1 percent to 21,611.78 and the S&P 500 edged down 0.38 points or less than a tenth of a percent to 2,473.45.
The major European markets also closed mixed on Thursday. While the U.K.'s FTSE 100 Index advanced by 0.8 percent, the German DAX Index closed just below the unchanged line and the French CAC 40 Index fell by 0.3 percent.
Crude oil futures inched lower Thursday, trimming recent gains despite signs that U.S. production is slowing. On the final day of the August contract, WTI oil dipped $0.33 or 0.7 percent to settle at $46.79 a barrel on the New York Mercantile Exchange.
Copyright RTT News/dpa-AFX