Asian Shares Mixed After Trump Comments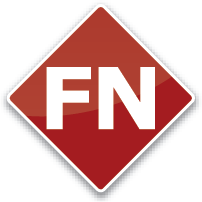 CANBERA (dpa-AFX) – Asian stocks turned in a mixed performance on Thursday after the dollar and U.S. Treasury yields stumbled following U.S. President Donald Trump's comments that the greenback is getting too strong and his administration will not label China a currency manipulator. Trump also said that he preferred the Federal Reserve to keep interest rates relatively low.
Chinese shares edged up a little bit as positive trade data helped investors shrug off fears of policy tightening. The benchmark Shanghai Composite index rose 2.13 points or 0.07 percent to 3,275.96 while Hong Kong's Hang Seng index was down 51 points or 0.21 percent at 24,261 in late trade.
Official data showed that China's export growth accelerated in March in a positive sign for global demand, while import growth moderated. Exports surged an annual 16.4 percent in March, much faster than the 4.3 percent rise expected by economists. Imports grew 20.3 percent from a year earlier.
Japanese shares fell for a third consecutive session amid a stronger yen as Trump's comments on the dollar and interest rates as well as tensions over U.S. relations with Russia and North Korea spooked investors. The Nikkei average ended down 125.77 points or 0.68 percent to 18,426.84 while the broader Topix index closed 0.76 percent lower at 1,468.31.
Exporters Toyota and Panasonic fell more than 1 percent as the yen rose to the strongest in almost five months. Toshiba lost 5 percent after Western Digital warned Toshiba that the Japanese firm is violating a joint venture contract in plans to sell to its chip unit to an outside player. Energy majors Inpex, JX Holdings and Japan Petroleum ended down over 2 percent each.
Australian shares snapped a four-day wining streak, with material and energy stocks coming under selling pressure, as copper slid to three-month lows and crude oil futures eased for a second day on worries over rising stockpiles.
The benchmark S&P/ASX 200 index fell 44.10 points or 0.74 percent to 5,889.90 while the broader All Ordinaries index closed 43 points or 0.72 percent lower at 5,925.90.
Mining giant BHP Billiton tumbled 4 percent to extend losses for a third straight session, while Rio Tinto lost 4.4 percent and Fortescue Metals plummeted 6.8 percent. Energy majors Woodside Petroleum, Oil Search and Santos dropped 1-2 percent.
Whitehaven Coal slumped 6.9 percent on reporting a drop in third-quarter production. Telstra Corp dropped 1.4 percent to extend Wednesday's losses, while Vocus Group shares shed 4.8 percent.
On the economic front, the Australian economy added 60,900 jobs last month – shattering expectations for a gain of 20,000 following the loss of 6,400 jobs in the previous month, official figures showed.
South Korea's Kospi average climbed 19.70 points or 0.93 percent to 2,148.61 as the country's central bank kept interest rates unchanged for a 10th straight month and upgraded its growth and inflation forecasts for the year.
New Zealand shares fell after official data showed prices of meat, poultry and fish fell 1.5 percent in March mainly due to lower prices for chicken.
The benchmark S&P/NZX 50 index dropped 21.74 points or 0.30 percent to 7,229.80, with Tegel Group shares tumbling 2.5 percent and Restaurant Brands declining 1.5 percent.
Singapore's Straits Times index was down 0.6 percent after the country's central bank held its monetary policy steady as widely expected. Weak GDP data also weighed on sentiment.
India's Sensex was declining 0.4 percent as industrial output and inflation data disappointed investors and IT bellwether Infosys reported a 2.83 percent fall in consolidated net profit for the March quarter.
Indonesia's Jakarta Composite index was moving down 0.3 percent and Malaysia's KLSE Composite was down 0.43 percent while the Taiwan Weighted edged up 0.2 percent. Most regional markets will be closed on Friday for the Good Friday public holiday.
Overnight, U.S. stocks fell modestly as bond yields slumped, oil prices snapped a six-day winning streak and President Trump's comments on both the strong dollar and interest rates rattled markets ahead of the long Easter holiday weekend.
The Dow dropped 0.3 percent, the Nasdaq Composite slid half a percent and the S&P 500 eased 0.4 percent.
Copyright RTT News/dpa-AFX