Asian Shares Mixed After Trump's Comments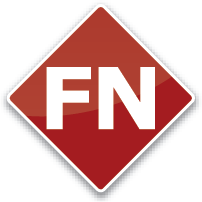 CANBERA (dpa-AFX) – Asian stocks ended mixed on Thursday after overnight slide in U.S. and European peers. While strong regional earnings as well as higher oil and metal prices helped spur stock-specific buying, renewed geopolitical tensions and uncertainty over U.S. political risks served to keep underlying sentiment somewhat cautious.
Fitch Ratings said the U.S.'s sovereign rating would be in jeopardy if Congress can't get a deal done to raise the federal debt ceiling in a timely manner.
Investors also kept a close eye on a central banking conference in Jackson Hole, Wyoming, beginning later in the day, where Fed Chair Janet Yellen and ECB President Mario Draghi are due to speak.
Chinese shares fell the most in two weeks as investors booked profits after recent gains on optimism over state-owned enterprise restructuring.
The benchmark Shanghai Composite index dropped 16.19 points or 0.49 percent to 3,271.51 while Hong Kong's Hang Seng index was up 117 points or 0.43 percent at 27,518 in late trade.
Japanese shares hit a 3-1/2-month low as steelmakers succumbed to heavy selling after reports of price cuts and U.S. President Donald Trump's comments on NAFTA and the debt ceiling prompted haven demand for the yen.
The Nikkei average shed 80.87 points or 0.42 percent to 19,353.77 while the broader Topix index closed 0.49 percent lower at 1,592.20.
Nippon Steel and Sumitomo Metal fell 2.5 percent after reports that it has agreed with Toyota Motor to lower prices for steel due to declining costs. Nisshin Steel plummeted 6.4 percent, Kobe Steel tumbled 5.4 percent and JFE Holdings lost 4.4 percent.
Australian shares closed marginally higher after solid earnings from the likes of South32 and Santos. The benchmark S&P/ASX 200 index edged up 8.30 points or 0.14 percent to 5,745.50 while the broader All Ordinaries index ended up 9 points or 0.16 percent at 5,801.70.
Miner South32 advanced 1.7 percent after it swung to an annual profit and lifted dividend. Alumina jumped 5.9 percent after posting stronger-than-expected first-half results while heavyweights BHP Billiton and Rio Tinto rose 2.2 percent and 3.1 percent, respectively.
Santos edged up 0.3 percent after the oil and gas firm reported half-year net profit ahead of analyst estimates, despite impairments.
Gold miner Newcrest Mining rallied 2.3 percent and Evolution Mining added 1.7 percent after gold prices edged higher overnight.
Nine Entertainment climbed 4 percent despite the company reporting a $203 million annual loss due to writedown of assets.
Seoul shares closed higher as foreign investors extended their buying streak for a third straight session. The benchmark Kospi rose 9.44 points or 0.40 percent to 2,375.84.
New Zealand shares ended slightly lower even as trade figures came in above forecasts. The benchmark S&P/NZX 50 index finished 11.05 points or 0.14 percent lower at 7,868.41.
Dairy firm a2 Milk climbed 5.2 percent to extend Wednesday's rally after almost tripling its full-year net profit. On the flip side, Trade Me Group shares plunged as much as 6.6 percent.
India's Sensex was rising 0.1 percent, Singapore's Straits Times index was up 0.4 percent and the Taiwan Weighted gained 0.8 percent while benchmark indexes in Indonesia and Malaysia were down 0.3 percent and 0.2 percent, respectively.
U.S. stocks fell overnight after President Trump threatened to terminate NAFTA at some point and said he would be willing to let the government shut down if his border wall with Mexico isn't funded.
Weaker-than-expected second quarter results from Lowe's and disappointing housing data also weighed on markets. The Dow and the S&P 500 dropped around 0.4 percent while the Nasdaq Composite slid 0.3 percent.
Copyright RTT News/dpa-AFX