Asian Shares Mixed After Yellen Comments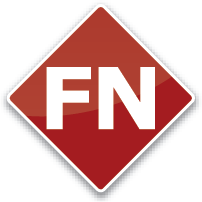 CANBERA (dpa-AFX) – Asian stocks ended mixed on Wednesday, as renewed geopolitical concerns and hawkish comments from Federal Reserve Chair Janet Yellen offset investor optimism over higher oil prices and positive industrial profits data from China.
Investors also awaited details of U.S. President Donald Trump's tax reform plans, expected to be unveiled later in the day.
China's Shanghai Composite index closed marginally higher at 3,345.27 after official data showed China's industrial profit growth accelerated sharply in August.
Industrial profits grew at a faster pace of 24.0 percent year-over-year in August, following a 16.5 percent spike in July. Hong Kong's Hang Seng index was up nearly half a percent at 27,660 in late trade.
Japanese shares hit 1-1/2 week lows as many heavyweight stocks went ex-dividend, offsetting investor optimism over a declining yen following Yellen's comments.
The Nikkei average declined 63.14 points or 0.31 percent to 20,267.05, the lowest level since Sept. 15, while the broader Topix index closed 0.50 percent lower at 1,664.43. Automaker Toyota lost 1 percent and Nissan Motor fell as much as 2.6 percent.
Australian shares fell for a second straight session after Fed Chair Janet Yellen said a gradual and cautious approach to rate hikes will be appropriate amid uncertainty surrounding inflation.
The benchmark S&P/ASX 200 index slipped 6.70 points or 0.12 percent to 5,664.30 while the broader All Ordinaries index closed marginally lower at 5,725.50.
Westpac edged up 0.2 percent while the other three banks ended down between 0.1 percent and 0.3 percent. Miners finished mostly higher, with BHP Billiton rising 0.2 percent, while rival Rio Tinto advanced 1.4 percent and Fortescue Metals Group rallied 3.4 percent.
AGL Energy shed 0.8 percent after the power retailer provided an outline of its plan to potentially replace generation from its ageing Liddell power station.
Seoul shares ended lower amid selling by foreign investors as tensions between North Korea and the United States persisted. The benchmark Kospi dropped 1.75 points or 0.07 percent to 2,372.57.
New Zealand's benchmark S&P/NZX 50 index rose 26.60 points or 0.34 percent to 7.913.78, gaining for the fourth straight session as investors shrugged off potential uncertainty on the domestic front.
Kathmandu Holdings extended Tuesday's rally to close 2.6 percent higher at $2.33, while Synlait Milk, the Warehouse Group and Tourism Holdings climbed 4-5 percent.
India's Sensex was declining 0.9 percent and benchmark indexes in Indonesia and Malaysia were down around 0.1 percent, while Singapore's Straits Times index was rising 0.9 percent and the Taiwan Weighted rose 0.7 percent.
U.S. stocks ended mixed overnight as housing and consumer confidence data disappointed investors and Fed Chair Yellen cautioned against moving too slowly on interest rates.
The Dow slid 0.1 percent to extend losses for the fourth straight session, while the S&P 500 closed marginally higher and the Nasdaq Composite edged up 0.2 percent.
Copyright RTT News/dpa-AFX