Average monthly wage increases by 5.9 pct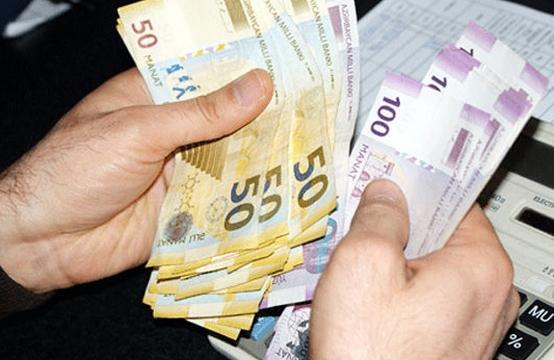 By Sara Israfilbayova
The average monthly wage in January-February 2017 increased by 5.9 percent to 499.9 manats compared to the same period in 2016.
According to the State Statistics Committee, the average monthly wage amounted to 3007.1 manats in oil sector, 440.6 manats in non-oil sector, while 378.9 manats was paid to state employees and 671.5 manats to employees of private enterprises on a monthly basis.
From 2003 to 2017 the minimum salary increased by 11.7 times. By a decree of President Ilham Aliyev, the minimum salary was increased up to 116 manats from January 2017.
Minister of Labour and Social Protection of Population Salim Muslumov stated that the Ministry's online labour contracts notification system allows to suggest that overall salaries are expected to grow by 40.3 million manats.
According to the World Bank's rating methodology, Azerbaijan is considered a country with an upper middle income.
To improve life and increase job opportunities the government has launched several programs. President Ilham Aliyev has in particular urged to enlarge the self-employment program in Azerbaijan. 
On 23 September 2016, "Simplified support to family business" (ABAD) under the State Agency for Public Service and Social Innovations operating under the President of the Republic of Azerbaijan (ASAN) was created in order to support the active participation of citizens in the social and economic development of Azerbaijan, the development of small and medium-sized enterprises, increase of employment of the population.
In this regard, it is planned to create the Agency of Small and Medium Enterprises and the Guarantee Credit Fund in 2017-2018. Similar agencies already operate in Europe, the UK, the USA, China, Singapore and other countries, stimulating the development of small and medium-sized businesses.
To assist the self-employment program the Presidential Reserve Fund allocated 6 million manats ($3.525 million) to the Ministry of Labour and Social Protection of Azerbaijan.
—
Follow us on Twitter @AzerNewsAz