Axelsen og Vittinghus er færdige i Singapore
Axelsen og Vittinghus er færdige i Singapore
Viktor Axelsen og Hans-Kristian Vittinghus må rejse hjem efter nederlag i anden runde i Singapore Open.
, Leveret af Ritzau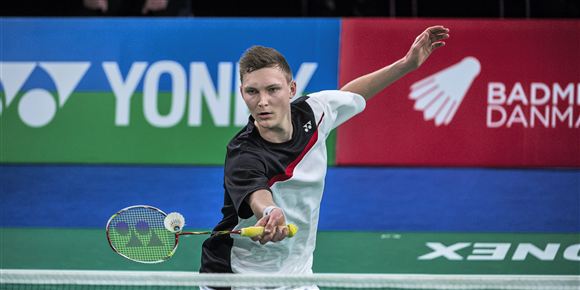 Anden runde blev endestation for Viktor Axelsen ved Singapore Open i badminton torsdag. (Arkivfoto). Foto: J¯rgensen Jakob/Polfoto
Samtlige danske herresingler er færdige ved Super Series-turneringen Singapore Open.
Torsdag blev Viktor Axelsen og Hans-Kristian Vittinghus ekspederet ud af turneringen efter nederlag i anden runde.
Trods en god start mod sydkoreaneren Son Wan Ho blev Axelsen fuldstændig kørt over i andet og tredje sæt.
Danskeren tabte 21-14, 12-21 og 7-21 til Wan Ho, som han ellers har et godt tag på.
Viktor Axelsen tabte to gange til sydkoreaneren i 2014, men har ellers trukket sig sejrrigt ud af de seneste tre møder og udspillede Son Wan Ho i starten af april i India Open. Her vandt danskeren i to sæt 21-11, 21-11.
Hans-Kristian Vittinghus tabte lidt senere 14-21, 16-21 til indoneseren Tommy Sugiarto. I den indbyrdes statistik har Sugiarto nu vundet samtlige tre kampe.
Allerede onsdag måtte femteseedede Jan Ø. Jørgensen forlade turneringen efter et nederlag i første runde til japanske Sho Sasaki.
/ritzau/