Badminton Association of India refutes report of Mulyo Handoyo quitting as India coach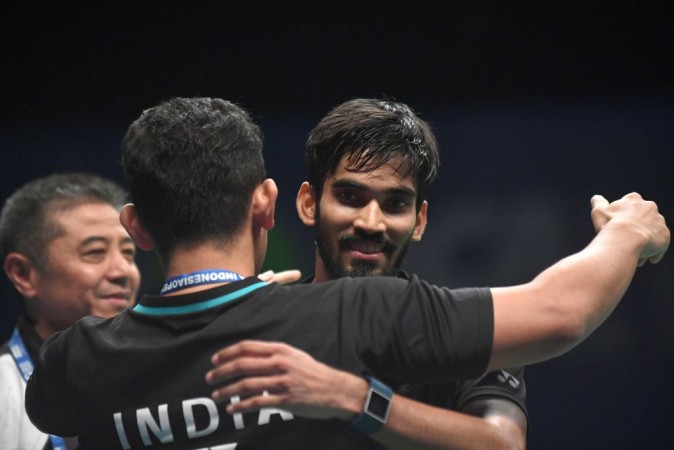 Badminton Association of India (BAI) has refuted reports that claimed Indonesian tactician Mulyo Handoyo had quit from his role as Indian badminton national team coach.
BAI honorary secretary and official spokesperson Anup Narang told International Business Times, India, that they had had received no such communication from Handoyo, who reportedly left the country a few days ago.
Also read: Saina Nehwal confident of getting back to best after mixed year in 2017
"No [He has not quit]. As far as BAI is concerned, he has gone for his winter vacation. There is no communication from him. I hope it is a rumour," Narang said.
Handoyo not happy with remuneration?
Narang responded after the Indian Express on Tuesday (December 26) reported Handoyo had gone back to Indonesia to discuss the job with his family as his teenage son and wife were finding it difficult to stay in India for long periods.
Notably, Handoyo was roped in by the BAI on a three-year contract to work with the Indian singles unit in February 2017. The Indonesian tactician, best known for his work with former Olympic champion Taufik Hidayat, was expected to work with chief national coach Pullela Gopichand until the 2020 Tokyo Olympics.
The report also said Handoyo "was not entirely happy with remuneration" and was also looking at an offer from Singapore with whom he worked between 2001 and 2004.
However, Narang told IBTimes India that the BAI has had "no discussions" with Handoyo over the latter's pay package.
Handoyo's impact on singles unit
Handoyo, in his first year with Indian shuttlers, made crucial contributions, especially when it came to physical conditioning of the singles players. He remodelled the training regime and made players involved in two long sessions instead of numerous short sessions, which was initially followed.
The tweak in training yielded immediate results as the Indian shuttlers were up for physically demanding challenges and went on to win two world medals and seven Superseries titles in 2017.
As it turned out, Kidambi Srikanth, in whom Handoyo found traces of Hidayat, reigned supreme in the men's singles circuit, reaching five Superseries finals and winning four of them. PV Sindhu went on to win her maiden World Championships medal and Superseries titles in India and Korea.
Also, Sai Praneeth won his maiden Superseries title at Singapore Open earlier this year.
HS Prannoy, who started the year at world number 28, finished 2017 with career-best ranking of 10. The 25-year-old was consistent at the highest level, beating the likes of Chen Long and Lee Chong Wei en route to final stages of Superseries tournaments.
Saina Nehwal's return to Gopichand's academy was also reportedly motivated by her urge to work with Handoyo, who was been delivering results with the singles unit.