Bank of China Hong Kong chief sees regional expansion as antidote to local slowdown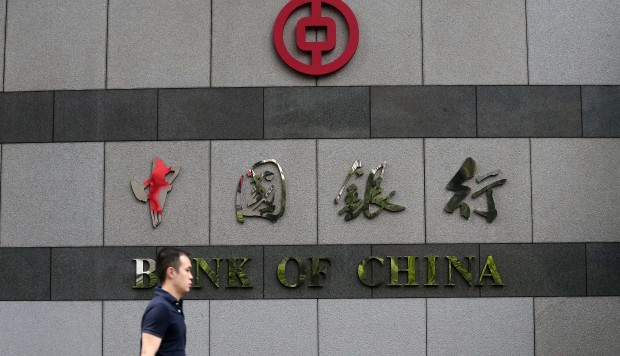 Bank of China (Hong Kong) will take over its parent's branch and sub-branch network in six Asean countries, Thailand, Singapore, Malaysia, Cambodia, Vietnam and the Philippines, as it looks to transform itself into a regional player to beat a sluggish Hong Kong market.
Detailing the plans for the first time at its annual general meeting on Monday, Yue said the expansion would go alongside continued efforts to expand the bank's operations in Hong Kong, particularly in syndicated loans where is one of the top players, while the bank would also take on more One Belt One Road-related financing projects.
He said the six countries are among the key markets in Asia where there would be "significant business opportunities" in infrastructure finance projects. Corporate finance, project finance and investment services for central banks and sovereign funds would also be among the key areas to underpin the bank's Asean and yuan internationalisation strategies.
"Since the second half of last year, BOCHK has already done some HK$10 billion in syndicated loan business. The bank is leading the league table. We will continue to assess other Asean assets and expand our turf. More turf means more opportunities."
Other opportunities would come from the growing use of China's renminbi currency in the region, he said.
"Asean countries' current adoption of yuan in payments is still only between 10 and 50 per cent. There are some 100 countries in the world currently starting to use yuan to do business … As a leading yuan bank, it's a positive factor for us. We are optimistic on our management strategy," Yue said.
The upbeat comments came as investors demanded clarity over the bank's future development plans, especially how it intends to dispose of the HK$68 billion in cash and HK$30 billion profit accrued from the sale of its holding in Nanyang Commercial Bank to China Cinda Asset Management last week.
On whether there is to be a special dividend from the Nanyang sale, the management reiterated its message that the board has yet to reach a decision. Sui Yang, BOCHK's chief financial officer said the bank understood investors' demands and would make an announcement in due course.
Noting the sluggish Hong Kong economy, Yue said he was concerned by recent layoffs at the securities arm of Hong Kong's Bank of East Asia, and expected a fall of some 10 per cent in property prices in the city this year.
But he was optimistic over the outlook for Hong Kong, noting that some 60 per cent of mainland companies still opt for the city as a first choice for their regional headquarters in their outbound expansion.
"As the world's third-largest financial centre, Hong Kong would not be easily displaced by any mainland city. There would be still some distance for other competitors to catch up with in playing this role," Yue said.
Hong Kong "is a key window, and as a superconnector in the One Belt One Road strategy, it has a significant role to play. The central government will release supporting policies to continue to bolster Hong Kong's economy. Hong Kong is still a good place for Chinese corporates to go out and invest."
He cited the size of BOCHK's network in Hong Kong – 220 outlets and six business centres as a key asset for the bank.
"We have no plans to lay off staff. Going forward, we hope to bolster our service levels for corporates and private wealth management customers. We look forward to raising our smart and online banking capacity and training up our staff to provide even better service to customers."