Bengaluru becomes first Indian city to get a logo
The IT capital Bengaluru on Sunday became the first city in India to gets its own logo.
The brand identity which was launched at Bengaluru Habba, an open street festival held on Sunday in front of Vidhan Soudha, has helped the city join the league of cities like New York, Paris, Amsterdam, Manchester and Singapore, which also boast of their city logos.
The logo was selected from a list of 1,350 entries.
Why the new logo?
The city administration decided to get its own logo in an attempt to boost the city's tourism industry, which boasts of a diverse culture and traditions.
"We are the world's most dynamic city and have a rich heritage which people are forgetting. So the idea is to brand Bengaluru with its history, culture, art and its cuisines and portray this as a global brand," Karnataka Tourism Minister Priyank Kharge told NDTV.
Kharge also cites international cities which showed an immense growth in their revenues after getting their respective logos.
"A study says revenues of Singapore and New York in tourism and employment increased multiple times after they came up with the logo. Branding Bengaluru is an attempt to put the city on the global pedestal to enhance the city's economy, employment, trade and commerce," Kharge added.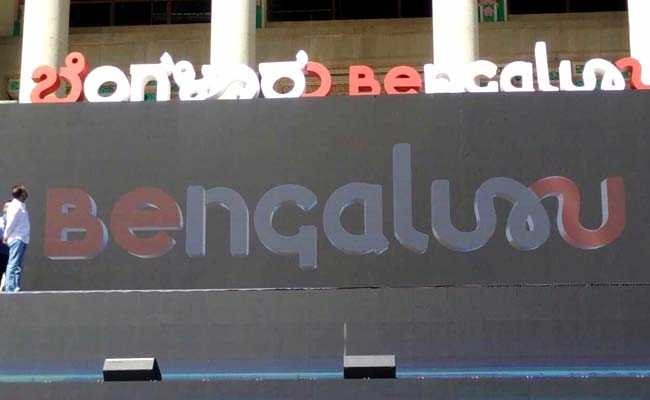 The logo, with the last two letters written in Kannada, was designed by a group called Nammur.
The concept is 'Be & You, anybody can be yourself in Bengaluru.' "We have been working on this logo for nearly one year and we were interviewed for this many times to describe how it will take city to next level," Venkatesh, a member of Nammur, was quoted as saying by the news outlet.