Bitcoin Drops Below $13,000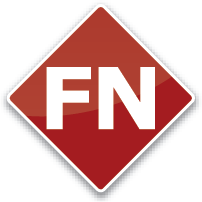 NEW DELHI (dpa-AFX) – Bitcoin plunged below $13,000 on Friday as the competition intensified, strengthening the cautious view by some regulators.
At the Bitstamp digital currency exchange, the day's low was $12560, down over 36 percent compared to its record top near $20,000 at the start of the week after CME Group, the world's largest futures exchange, launched its bitcoin futures.
Bitcoin rate against dollar has been fluctuating widely The hype around Bitcoin and blockchain has brought other cryptocurrencies, including Ethereum and Ripple, into focus.
At 8.20 am ET, Bitcoin was trading at $13000 on Bitstamp, down around 16.7 percent. At CoinDesk, Ethereum was down 18.5 percent to $665.95.
In November, Bitcoin had tumbled almost 30 percent in four days, while in September, it dropped 40 percent.
However, this year alone, Bitcoin has seen nearly 19 times jump in price from about $1,000 at the year's start.
The regulators in many countries have been taking a cautious stance, and warning against the stratospheric price of this virtual currency.
In Japan, where bitcoin is widely traded and recognized, Finance Minister Taro Aso recently commented that bitcoin had not been proven as a credible currency. The Bank of Japan Governor Haruhiko Kuroda called the surge in bitcoin prices 'abnormal'.
In India, the market regulator Securities and Exchange Board of India or SEBI has come down heavily on illicit initial coin offers seeking public investments with promise of high returns from bitcoins and other virtual currencies. Bitcoin or any such cryptocurrency, is not an approved product in India.
Singapore's central bank this week issued a warning against investment in cryptocurrencies, noting that the recent surge in their prices is driven by speculation and that the risk of a sharp fall in prices is high.
Early this week, South Korea's Financial Supervisory Service said it does not consider bitcoin and other cryptocurrencies to be currencies of any kind.
Today, Bitcoin, a digital currency based on blockchain technology, is seen by investors particularly young generation, as a substitute for gold. Some have reportedly mortgaged their homes to buy this virtual currency, which does not have any ties to any bank or government. Is bitcoin here to stay? Let's wait and watch.
Copyright RTT News/dpa-AFX