BOC Aviation shares see biggest intraday gain since June listing as interim net profit up 24pc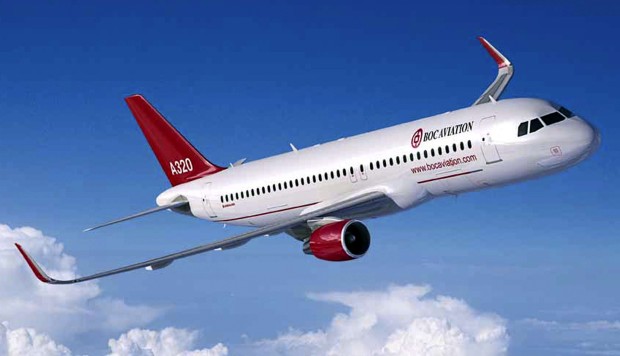 BOC Aviation, the largest Asia-based aircraft leasing company and among the top five in the world, saw its shares rise 6.3 per cent to a near two month high after it reported a 24 per cent year on year increase in interim net profit.
In its first interim results filed since listing on the Hong Kong bourse on June 1, BOC Aviation said net profit for the first six months of the year jumped to US$212 million from US$171 million a year earlier, thanks to robust revenue in the Asian market and lower depreciation costs.
The Singapore-based company declared a 6.1 US cents interim dividend, and expects to see another solid performance in the second half of the year, according to its filing to the Hong Kong exchange.
BOC Aviation shares on Tuesday saw their biggest intraday gain since listing and closed at HK$40.50, the highest level since July 5.
With 265 aircraft, each with an average age of 3.3 years, the lessor saw total revenues in the first half rise 8.2 per cent year on year to US$579 million, driven by increases in lease rental income, interest and fee income and net gains on sales of aircraft.
Lease rental income increased 5.7 per cent to US$516 million, with the Asia Pacific market seeing rental income rise 12 per cent year on year to US$180.73 million.
Portfolio utilisation and cash collection from airline customers were both maintained at 100 per cent, while pre-tax profit margin increased to 41.4 per cent from 37.2 per cent a year earlier.
"The first half of 2016 was very successful for BOC Aviation…We continue to focus on disciplined, accretive investing to grow the business and on turning in another solid performance in the second half of the year," the firm said in the filing.
Goldman Sachs raised its target price on BOC Aviation from HK$43.6 to HK$45.8 after the results.
The investment bank said the company delivered better than expected results thanks to higher lease rates and a lower tax rate, while its well-managed lease rates surprised the market.
BOC Aviation is a subsidiary of Bank of China, which owns a 70 per cent stake, according to data from the Hong Kong exchange.
BOC Aviation raised HK$8.75 billion through the spin-off listing in June, by selling shares at HK$42 apiece.