China Manufacturing PMI On Tap For Friday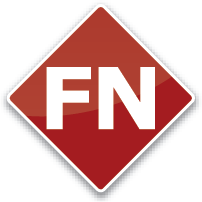 CANBERA (dpa-AFX) – China will on Friday see August results for the manufacturing PMI from Caixin, highlighting a busy day for Asia-Pacific economic activity.
The index is expected to show a score of 51.0, down from 51.1 in July but still above the boom-or-bust line of 50 that separates expansion from contraction.
Japan will see August numbers for consumer confidence, vehicle sales and for the manufacturing PMI from Nikkei, as well as Q2 data for capital spending and company profits.
The consumer confidence index is expected to see a score of 43.5m down from 43.8 in July. Vehicle sales were down 1.1 percent on year in July, while the previous manufacturing PMI score was 52.8. Capex is expected to jump 7.9 percent after gaining 4.5 percent in the previous three months.
Australia will see August results for the Performance of Manufacturing Index from AiG, and also for the Reserve Bank of Australia's Commodity Price Index.
The manufacturing index had a score of 56.0 in July, while the commodity index jumped 17.1 percent to a score of 114.4.
New Zealand will see Q2 figures for terms of trade, with forecasts suggesting an increase of 3.0 percent following the 5.1 percent jump in the three months prior.
South Korea will release final Q2 numbers for gross domestic product, as well as August data for imports, exports, trade balance and inflation.
GDP is expected to be unrevised from the preliminary reading that suggested an increase of 0.6 percent on quarter and 2.7 percent on year.
Imports are expected to add 16.0 percent, up from 14.5 percent in July. Exports are called higher by 15.8 percent, down from 19.5 percent in the previous month. The trade surplus is pegged at $6.235 billion, down from $10.646 billion a month earlier.
Overall inflation is expected to add 0.2 percent on month and 2.2 percent on year – both unchanged from the July reading. Core CPI was up 0.2 percent on month and 1.8 percent on year in July.
Thailand will see August figures for consumer prices, with forecasts calling for an increase of 0.50 percent on month and 0.38 percent on year. That follows the 0.48 percent monthly increase and the 0.17 percent yearly gain in July.
A number of other countries are scheduled to see August results for their manufacturing PMIs from Nikkei, including Vietnam, Thailand, South Korea and Myanmar.
Finally, the markets in Malaysia, Singapore and Indonesia are closed on Friday for Eid-ul-Adha, and will re-open on Monday.
Copyright RTT News/dpa-AFX