China to Offer Free Wifi on High-speed Trains in 5 Years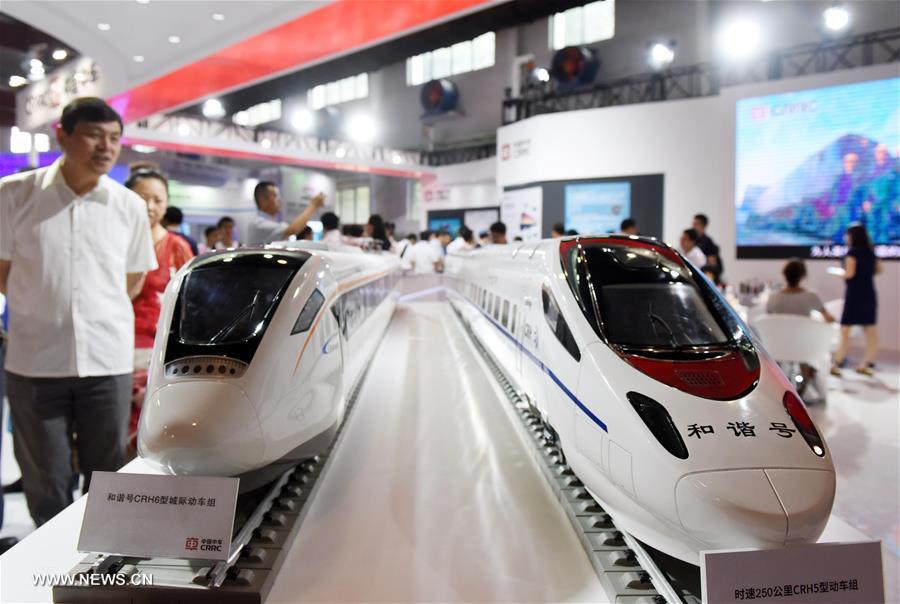 Visitor view models of high-speed train at the exhibition "Modern Railways 2016" in Beijing, capital of China, June 20, 2016. The three-day exhibition kicked off here Monday. [Photo: Xinhua/Chen Yehua]
High-speed trains with experimental free Wifi service, among other newly designed trains, are on display during the ongoing Modern Railways 2016 railway equipment fair in Beijing, the Beijing Times reported on Tuesday.
Passengers of Chinese high-speed trains will only need to download an App in the railway station to experience free Wifi service, according to the organizer, China Academy of Railways Sciences (CARS). So far, the technology is still being tested and organizers say it will take 3 to 5 years for the technology to be installed on the trains.
Free Wifi service on trains is currently provided by only a limited number of countries in the world like the US and Japan, because of technology barriers and huge costs. Along with China, countries like the UK, Germany and Singapore are also planning to provide the service in 1 to 4 years.
In the meantime, new intercity high-speed trains CRH6F and CJ-2, invented by China, are also attracting lots of attentions from visitors at the fair. One passenger unit of the CRH6F is over 200 meters and has over 500 seats. One thousand passengers can be accommodated in a single car as baggage racks and restroom are shrinkable, creating more space. That's why the train is called a "hybrid," combining the speed of high-speed rail and the carriage capacity of a subway train. The CJ-2 intercity train is equipped with a locomotive in the shape of shark head. The bionic design greatly reduces air resistance. The train is also equipped with a light aluminum alloy body which greatly reduces noise. The train cars are also said to be very comfortable for passengers.
The fair, which opened on June 20, attracted 277 exhibitors from 17 countries to showcase the latest innovations in the 20-thousand square-meter exhibition area. The fair will last until June 22.
【1】
【2】
【3】
【4】
【5】
【6】