China's new economic priorities expected to sustain growth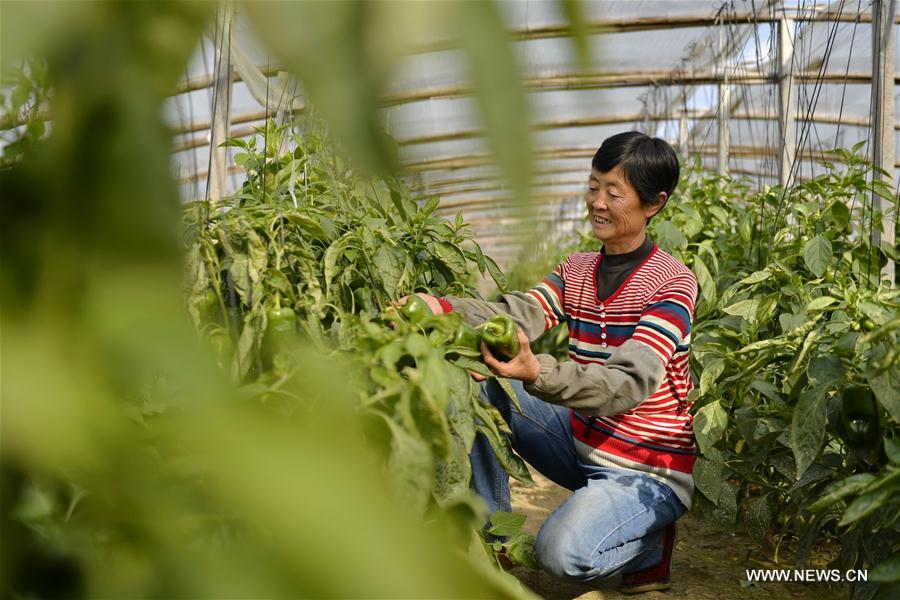 BEIJING – Experts believe China's economic priorities in the next three years will help promote Chinese people's well-being as well as sustain a healthy growth.
China's recently concluded tone-setting Central Economic Work Conference has prioritized major risk prevention, targeted poverty alleviation and pollution control in 2018-2020 for high-quality growth in China.
Among the "three tough battles" ahead, averting financial risks is a major focus expected to back China's economic transformation, with the role of the market to be highlighted in efforts to reduce financial leverage.
Brendan Ahern, chief investment officer of the US Krane Funds Advisors, believed that Chinese policymakers are capable of preventing the potential financial risks from becoming crises.
"I believe the surprise of 2018 will be China's navigation of these potential risks prior to them becoming crises," he said, while commending China's measures already in place as "preemptive."
"Over the last year we have witnessed increased attention and policies taking a proactive approach to addressing potential risks," he said.
In their December reports, both the International Monetary Fund (IMF) and the World Bank have noted the potential risk in China's financial system as well as China's concern and precautions regarding the risk.
Improving financial regulation is an effective means to defuse systematic risks, said Goldman Sachs analyst Joshua Lu.
"Improving regulation in addition to reducing financial leverage will be rewarded in the long term after short-term pains to players in the arena," Lu said, adding that proper regulation and communication will help enable China's banking sector to endure the necessary pains.
As the world's second-largest economy, China has not denied its poor opportunities and benefits from growth. Making targeted poverty alleviation a priority in the near future is in line with its goal of eradicating extreme poverty by 2020.
Official data showed that in the past four years, China cut its rural poverty-stricken population by 55.6 million, or an annual average of 13.9 million.
It is an international consensus that China has made a remarkable contribution to the global fight against poverty, being a role model for other developing countries.
Zheng Yongnian, director of the East Asian Institute of the National University of Singapore, said, "Targeted poverty alleviation will help eradicate extreme poverty in China, reinforcing social stability. Growth and stability will help China exert a positive influence on the world."
As a responsible and responsive major country, continued efforts in pollution control manifest China's commitment to the Paris Agreement on climate change as well as to a green and innovative growth.
Constantinos Filis, research director at the Athens-based Institute of International Relations, said the Chinese move to reduce emissions represents a "shift towards a green economy."
"It remains to be seen how an economy can be both powerful and green," he added.
Bambang Suryono, chairman of the Asia Innovation Study Center in Indonesia, expects the move to prompt advancements in renewable energy and high-tech industries. "It will not only boost the sustainable development in China, but also provide cases for other developing countries to study," he added.