Chinese pupils happy to travel to sit foreign university entrance exams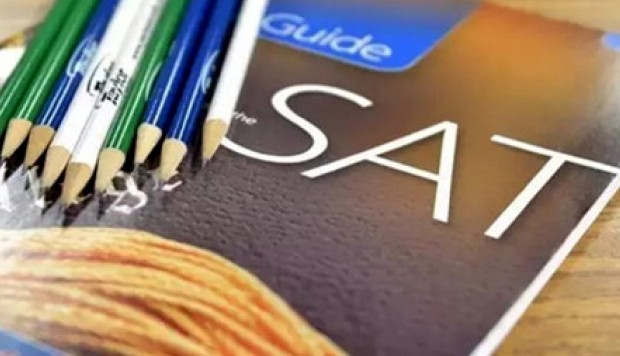 Chinese travel agencies are continuing to do good business arranging university entrance exam trips for high school pupils determined to study overseas.
According to a report by Beijing Youth Daily, tour firms have benefitted significantly since the introduction last year of a ban on young people sitting SATs – a standard qualification for those seeking entry to universities in the United States and other countries – within China.
Gaokao: how one exam can set the course of a student's life in China
The ruling was made after College Board, which administers test centres around the world, cancelled the examinations in 45 centres across China in early 2016. Earlier this year, it extended the ban to cover the latest round of examinations that had been scheduled for last month.
It explained its move saying it was concerned about allegations of cheating, media reported at the time.
Exam scam: Chinese students charged with hiring imposter to take US college English tests
Since then, tour companies have been offering Chinese high school pupils the chance to travel overseas where they are permitted to take the test many consider vital to their future success.
The cost of the tours varies, depending on the destination, the report said.
Hong Kong is the most popular option, with trips priced about 6,000 yuan (US$900) per person, followed by Macau, Taiwan, Japan, Thailand, South Korea and Singapore at about 8,000 yuan, it said.
Travelling to the US to sit the test is one of the most expensive options as examinations staged there are the least likely to be cancelled, the report said, without giving any precise costs.
Robot scores in China's national maths exam … but it's still not good enough for a top university
Some travel companies have formed partnerships with Chinese high schools in order to drum up more business, the report said.
This is convenient for the youngsters and their parents who have little experience of travelling overseas or applying for exam places, it said.
How students cheated in exams to get into China's imperial civil service
One travel agency based on China's mainland said it had already arranged tours for people wanting to sit the SAT test in May and June, and had others planned for August and October.
The trips last for between three and eight days depending on the destination, it said.
The cost of the tours includes flight tickets, transport, hotel accommodation and meals, and last-minute tutoring classes, the report said.