Collecting art not about wealth accumulation but knowledge: Curator
Art collectors have always been considered wealthy people who buy art as a hobby. However, curator Enin Supriyanto disagrees with this generalization, explaining that art collectors accumulated knowledge rather than wealth. 
"Sometimes, we generalize that these (art collections) are an accumulation of wealth. Why don't we consider them an accumulation of knowledge?" Enin said Friday at the Expose collectors exhibition that was a part of Art Stage Jakarta. "It is about creating a platform so that knowledge can be shared, because if not, it will only be an accumulation of wealth," he said.
(Read also: Art Stage Jakarta to present the best of Indonesian contemporary art)
The Expose collectors exhibition featured 14 works of art belonging to older and younger generation Indonesian art collectors, including Deddy Kusuma, Melani Setiawan, Rudy Akili, Wiyu Wahono, Alex Tedja and Tom Tandio.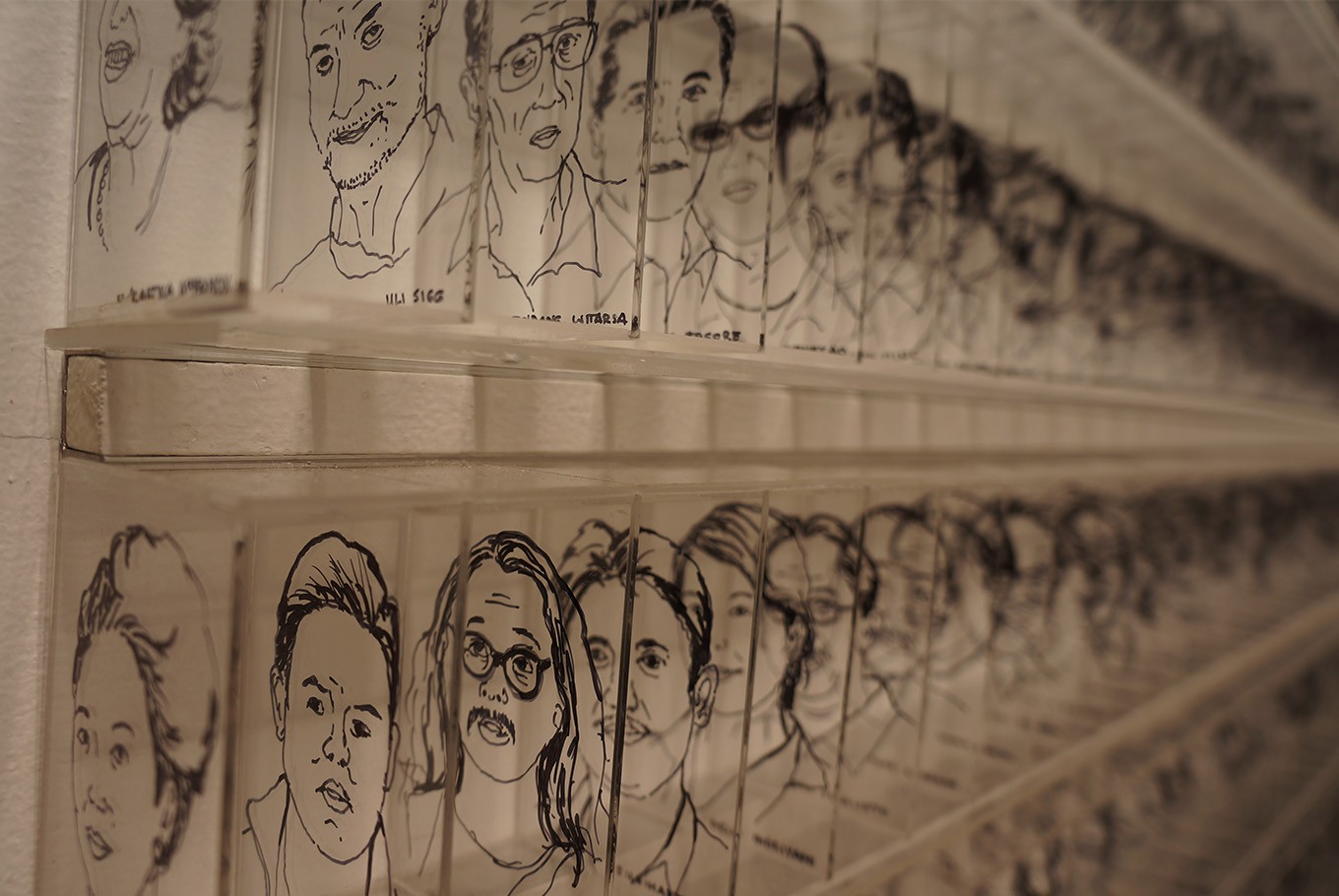 "Conversation Unknown", artwork by Aditya Novali, collection of Melani Setiawan displayed in collector's show exhibition, Art Stage Jakarta on Friday (05/08).(JP/Masajeng Rahmiasri)
Enin also pointed out the importance of government involvement in the art world. "If there was no collectors show like this, I bet there would be no opportunity for you to see art by Zhang Xiaogang with your own eyes. Because no museums and no other institutions stage this kind of event," he said. "The government has not played an important role in the accumulation and sharing of knowledge. Singapore, the nearest country to us, for example, does that."
Besides government involvement in knowledge sharing through art exhibitions, Enin stressed concern about art education in Indonesia, "Education can only happen if there is a program to expose the knowledge inside the collections. I think that is our problem," he said.
(Read also: Marvel at contemporary art this weekend at Art Stage Jakarta)
He also urged government support for art education, "The state needs to give more concrete support. Fixing the infrastructure is important, but so is the spirit to create a public institution where people can access information and knowledge."
Art Stage Jakarta was held from Aug. 5 to 7 at the Sheraton Grand Jakarta, Gandaria City, South Jakarta. (asw)
You might also like :