Coming up: MS Dhoni Cricket Academy in Singapore
New Delhi: Former Indian captain MS Dhoni is all set to launch his cricket academy in Singapore on January 20. The academy will be situated at the St. Patrick's School. This is not the first time, Dhoni will set up an academy outside India. Last November, Dhoni launched his first overseas academy in Dubai.
The Cricket Academy will follow a structured curriculum developed by Dhoni himself.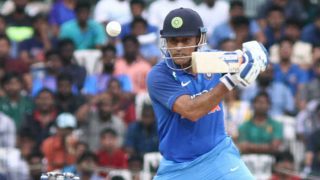 "Sports should be an essential driver for the development of a child's character. Apart from being fit, you can learn leadership and other important aspects of life via sports," the 36-year-old was quoted as saying by the Singapore based Newspaper The Strait Times.
"Every kid should play an outdoor sport. MS Dhoni Cricket Academy is not only about producing cricket talent, but our academy's vision is to guide a kid to become a champion in life via sports," he added.
Reportedly, more than 200 children have already signed up with the academy since registration started last month. Dhoni will work with Singapore women's team captain G.K. Diviya, who competed at last year's Kuala Lumpur SEA Games, as well as Singapore men's players Chetan Suryavanshi and Chaminda Ruwan.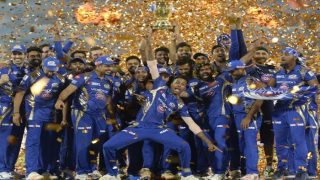 Meanwhile, the Jharkhand State Cricket Association (JSCA) has confirmed that Dhoni won't take part in this year's Syed Mushtaq Ali T20, beginning from January 07.
Dhoni, who is part of the Indian squad for ODIs against South Africa, is expected to fly to the country soon after launching his academy in Singapore. The ODI series against South Africa gets underway from February 01 onwards.