Deutsche Bank to implement 1,000 job cuts in Germany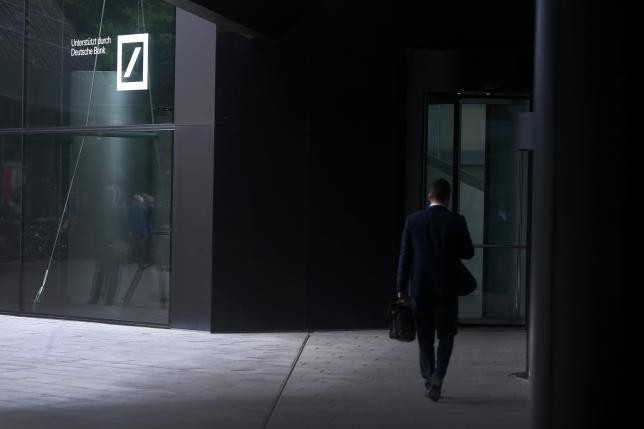 German lender Deutsche Bank AG is expected to reach an agreement with labour representatives in the coming week, which would give way to axe 1,000 jobs in the lender's home country. The plan falls in line with Deutsche Bank CEO John Cryan's announcement last year.
The planned job cuts, which have to be approved by the Works Council will impact the back-office staff like the information technology services, people aware of the matter were quoted as saying by Bloomberg.
In June, Deutsche Bank had inked an agreement with the Works Council to get rid of 3,000 full-time jobs, which included 2,500 jobs at its private and commercial clients business during the first round of talks. According to the Bloomberg report, the bank's CEO has been trying to reassure investors that he is able to ensure profitability despite the rising legal costs.
Last October, the CEO had announced a plan to cut 9,000 jobs, which roughly translates into nine percent of the global workforce, which includes 4,000 positions in Germany.
In other news, other investment banks such as Goldman Sachs and Barclays are also planning to slash investment banking jobs in Asia. The American investment bank is planning to cut as many as a third of the 300 jobs in its investment banking operations in Asia, excluding Japan, prompted by a 11 percent fall in investment banking revenues to $1.79 billion in the June quarter. Those working in Singapore, Hong Kong and China are likely to be the most affected.
In January this year, Barclays had said that it would slash about 1,200 jobs in Asia this year in its investment banking division to cut costs and focus more in the US and the UK.