Don't kill Bahrain's golden goose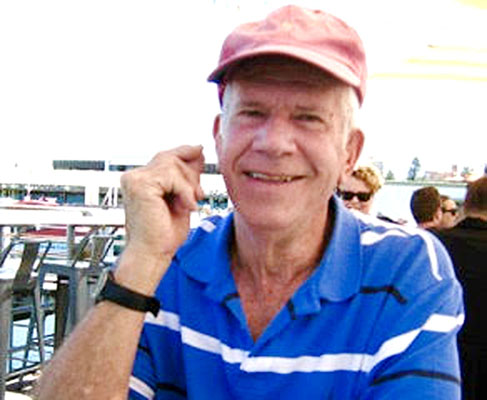 Remember Aesop's fable, the Goose that laid a Golden Egg? A couple, whose goose laid golden eggs, made its owners fabulously wealthy.
Said the wife, "why not kill the goose, cut it open and we can get the golden eggs?"
Well we know the ending, don't we; no more golden eggs, supply stopped altogether.
So when someone recognises an act of folly, they have "killed the goose that laid the golden egg," delivered each weekend, from across the Causeway.
Thousands of visitors with money in pockets, enjoyment in mind, a weekend in the bright lights of Bahrain.
As in the song from the musical, Evita, "and the money kept rolling in, you don't ask no questions."
People from throughout the Gulf and across the way, each weekend adding to the local coffers, in the hotels and eating houses, cops keeping a wary eye on those too roisterous, warning, if necessary, detaining, those who transcended the laws of Bahrain.
Tolerant Bahrain lived up to its claim, an easy place to live, to enjoy, good for tourism, the economy and individual freedoms.
Like most societies, the occasional "blind eye" to some transgressions in that "live and let live" manner.
Then came the virtual shutting down of two- and three-star hotels, banning some entertainment.
Vice, not nice.
In most societies, vice continues, despite frequent crackdowns, almost every week, there are stories of raids by the vice squad, the meritorious work of collaboration with foreign countries and Interpol, to eliminate, where possible, people smuggling.
Yet, "the system," worked.
But some would say, not any more.
The goose that brought the golden eggs, indeed gutted.
That, and the simple "going home" of more expatriates, including those living in complexes and apartment blocks, like in Juffair.
Including some weekend visitors from across the Causeway.
A "weekender apartment," like certain expats have a "place at the coast," for a leisurely escape, to rest and have fun.
The GDN, reported recently, the Ministry for Housing will look at a new housing scheme in Duraz village and maybe at the next door Janusan, full of compounds, where many expat-occupied villas, now stand empty.
When last in Bahrain, I went back to look at the villa where my wife and I and our Bahraini rescue dog, Harry Lime, lived comfortably for a decade, enjoyed the pool, gym, tennis court.
When we left in 2014, only the owner lived there; nine other villas were empty.
In 2016, the compound gatekeeper said no-one lived there any more.
Rent money dried up.
There must be, I suspect, many more places remaining vacant.
Sure, create new villages but at huge cost?
Why not use the vacant ones already there?
Sure costly too, but they already exist.
Or settle people in apartments; plenty of those vacant too.
Oh Bahrainis don't like living in high rise, I was told; they expect a free government supplied house.
Little island, Singapore, housed many villagers in apartments.
The country and peoples, thrive.
winfredpeppinck@gmail.com