Duterte: PH only following ASEAN peers on death penalty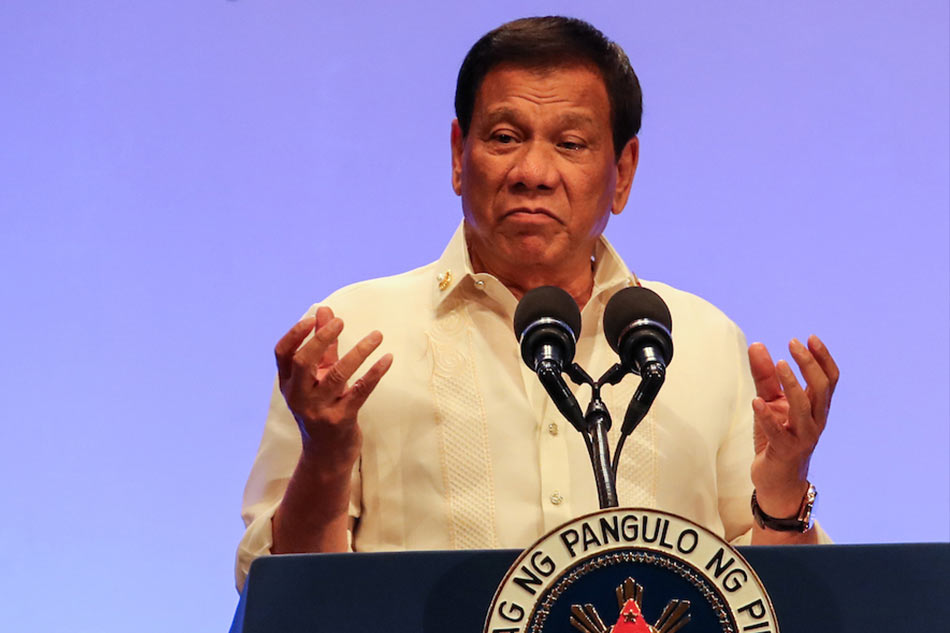 MANILA – President Rodrigo Duterte on Saturday said the Philippines is only following its peers in the Southeast Asian region as it pushes for the reimposition of the death penalty. 
"Look at the penal provisions of other countries. It is death by hanging. It is only the Philippines that abrogated or suspended the death penalty. You go to Indonesia, they will hang you…In Malaysia the same thing. Singapore is no exception," Duterte told reporters.
Duterte also pushed for a law lowering the age of criminal responsibility, saying the current juvenile justice law does not address the growing problem of drug use and criminality among the youth. 
He said, the law, authored by Senator Francis Pangilinan, has produced a "generation of criminals."
Duterte spoke at a press conference at the close of the 30th Association of Southeast Asian Nations (ASEAN) Summit. 
The Philippine president has come under fire for his controversial war on drugs and his push to restore the death penalty.
He has shrugged off threats of withdrawal of foreign aid in case his administration brings back capital punishment. 
The House of Representatives recently approved a bill reimposing the death penalty. The proposed measure's fate in the Senate, however, remains uncertain.
The Philippines formally abolished capital punishment in 2006 and ratified in 2007 the Second Optional Protocol to the International Covenant on Civil and Political Rights (ICCPR) aimed at the worldwide abolition of the death penalty. 
Anti-death penalty groups and politicians said the Philippines would be violating its international obligation if it will revive the death penalty.
In February, ASEAN parliamentarians urged Duterte and his allies to reject the re-imposition of the death penalty in the country, and to respect the Philippines' international obligations and standing in the ASEAN as a regional leader in human rights protection.