Earth Day 2017: Here is some essential reading
Written by
Nandini Rathi
| New Delhi |

Updated: April 22, 2017 5:19 pm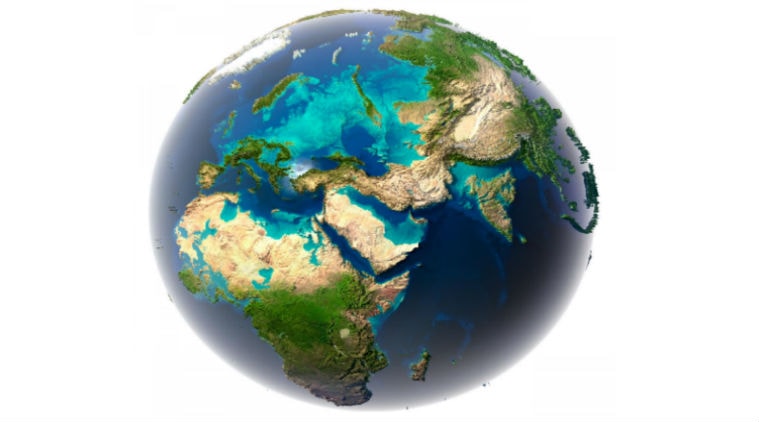 Earth Day 2017
Earth Day began in 1970 in the United States as a day marked to emphasise the need to protect the life-giving environment at a time when the smell of polluted air was still naively taken for the smell of prosperity in many industrialised parts of the world. The idea of commemorating such a day annually was proposed by Gaylord Nelson, a US senator from Wisconsin who had witnessed the ravages of an enormous oil spill in 1969 in Santa Barbara, California. The grassroots movement behind the first celebration of Earth Day eventually paved the path for a series of groundbreaking Environmental laws in the US, such as the Clean Air Act, Clean Water Act, Endangered Species Act and creation of the US Environmental Protection Agency.
Since the first celebration 47 years ago, decades have passed and developing countries of the world have increasingly found themselves in the tight spot of battling the ravages to their own natural heritage and also dealing with the collective destruction to planet Earth meted out over the last century by the contemporary developed countries. By the 1990s, Earth Day had gone global. PM Narendra Modi, in addition to a number of state chief ministers, tweeted this morning to give a shoutout to Earth Day, which is celebrated on April 22 worldwide, referring to it as "a day of gratitude to Mother Earth & a day to reiterate our firm resolve to keep our planet clean & green."
I hope this year's theme of 'Environmental & Climate Literacy' helps create awareness on protecting nature & natural resources. #EarthDay

— Narendra Modi (@narendramodi) April 22, 2017
This year's theme of 'Environmental and Climate Literacy' is especially relevant because staying in denial or ignorance is no longer affordable, and yet there are powerful individuals like US President Donald Trump, who actively promote the illusion that climate change is but a conspiracy by scientists. Here are a few stories to read up for a briefing on environment related facts and developments, to sharpen your literacy around the issue:
Capture the facts: Climate change is as real as it gets, and it comes in various manifestation with havoc effects like food insecurity, sea level rise and extreme weather. In India alone, this has the potential to put the lives of millions of people at risk by endangering our food and water resources and public health. National Geographic also puts out a handy succession of facts on this subject (http://on.natgeo.com/2mVFBjT). Graphical data from NASA confirms that global warming has increased and that year 2016 so far ranks as the warmest of all (http://go.nasa.gov/2mjzvJu).
Melted Ice: There are more than 5 million cubic miles of ice on Earth, according to National Geographic. But if we keep burning fossil fuels and increase the carbon in the air, which would lead to increased global warming, an ice-free planet in the future would well be a possibility. In such a dystopian future, the sea level would have risen by 216 feet and the coastlines of the world would look quite different. Take a look at at how different the continent land masses would look like, after the submergence of the low lying areas (http://on.natgeo.com/2p5SB6x). While on that subject, also read Samanth Subramanian's story on how a tiny, coastal country like Singapore is trying to increase its land area with dwindling future prospects under the looming threat from the environment (http://nyti.ms/2ovWRZJ).
Farming in India: Farmer agitation and suicides in different parts of India have been constantly in the news, which is indicative of the alarming state of their age-old livelihoods. The green revolution of 1960s India pushed for a shift in the nation's agricultural policies with a push towards pesticides, chemical fertilisers and bio-engineered seeds with the aim to combat malnutrition. Yet, after satisfactory, bounteous results initially, this has proved to an non-viable long-term solution. The United Nations has sounded the alarm bell that small, organic farming is the only future for combating hunger, climate change and increasing malnutrition. Read an insightful story by Video Volunteers about the return to traditional farming methods in certain farming communities of India (http://bit.ly/2oewsns).
An Inconvenient Sequel: Truth to Power: Finally, watch this trailer for the sequel to the eminent 2006 environmental documentary, An Inconvenient Truth, which is expected to release on July 28 this year. The Inconvenient sequel, featuring former US Vice President Al Gore again, promises a take on the progress made since the first film.
Happy Earth Day! Stay aware.
For all the latest World News, download Indian Express App now
First Published on: April 22, 2017 3:04 pm