EON Reality plans $50m investment for Lagos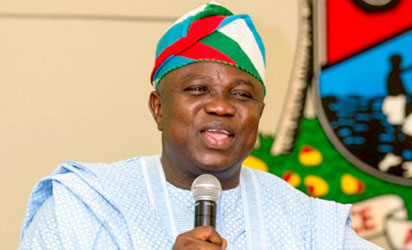 Visits Ambode today
By Monsur Olowoopejo
Lagos—Governor Akinwunmi Ambode of Lagos State, will between today and tomorrow receive the executives of EON Reality Incorporated in Lagos as the global leader in Virtual Reality is set to collaborate with the state to establish the second African institution in Nigeria. The first one was located in South Africa.
Lagos State has been identified as potential host of IDC hub for West Africa region to benefit from the EON's $50 million investment. The technology is already shaping knowledge transfer in education, industry and edutainment and clearly essential to future of development across the world.
In a statement in Abuja at the weekend by Mr. Tony Olutomiwa, Media Consultant to the project, the leadership of EON Reality Inc. headquartered in Irvine, California, USA would be visiting Nigeria from 27th August to 1st September 2017.
The organization will meet with the Vice President, Professor Yemi Osinbajo on the 30th following the Lagos visit. The EON's official visit to Nigeria is based on WorldSkills Nigeria's recent engagement in the global nomination process, presenting a strong case for Nigeria, which led EON Reality selecting the most valuable and responsive Governments in West Africa region to host and co invest in EON IDC Hub.
The outcome led to Nigeria being selected among the beneficiary countries in Africa, and as the sub regional hub for Virtual Reality and Augmented Reality (VR/AR) Technology based knowledge transfer in Education, Industry and Edutainment.
30 forward-thinking governments, academic institutions, and corporations in France, South Africa, China, United Kingdom, United States, India, Singapore, and other locations have already joined the EON Human 2.0 initiative that targets to empower 3.8 Billion people to grow beyond current human constraints, democratize access to knowledge and create new smart jobs of the future.
EON Reality is the World leader in Augmented and Virtual Reality Technology Knowledge Transfer solution with over the last 18 years' experience that addresses the technology disruption by fast tracking knowledge transfer and creating a symbiosis between man and machine.