Forget Hong Kong, Taiwan is the new expat hotspot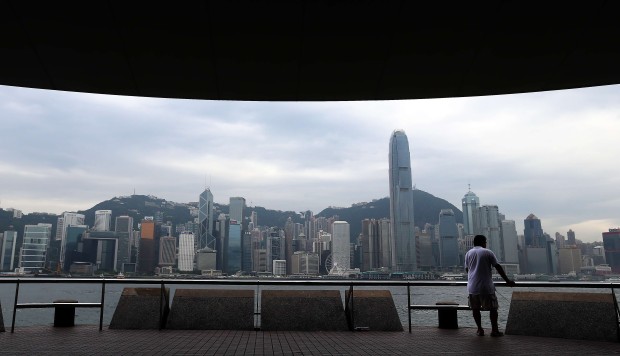 Hong Kong's expats face increased living costs, growing difficulty in making friends and are generally less happy overall, with a new survey suggesting they would be better off living in Taiwan.
The city's foreigners report feeling particularly frustrated by the rising cost of living in 2016, as Hong Kong became the most expensive place in the world to live.
Hong Kong's overall ranking in the Expat Insider survey, published by expatriate networking website InterNations on Monday, fell further than all but two of 66 other countries this year – from 26th to 44th place. It marks a dramatic drop for the city from 10th place just two years ago. Meanwhile Taiwan, a new entry in the survey last year, topped the poll.
HK$60 for a coffee? Hong Kong is world's most expensive place to live, survey shows
The city ranked a dismal 59th for work/life balance, largely dictated by its lengthy working hours, with the average expat working 48.5 hours per week. By comparison, Taiwan earned fifth place for the same factor. But Hong Kong did achieve a respectable 24th place for overall job satisfaction, in a city where most expats have relocated for new career ­opportunities.
Since last year, it has also fallen from 24th to 42nd place in the survey's Personal Finance Index section. The result coincides with a study published by global consultants Mercer this year which found Hong Kong was the most expensive city in the world to live.
The city also dropped from 37th to 48th in terms of how expats viewed the friendliness of the local population.
Five out of six expats in Hong Kong continue to feel that the language barrier here causes them ­problems, compared with less than one in two expats living abroad worldwide. Despite this, almost seven out of 10 expats said they could get by without ­knowing Cantonese.
Taiwan was said to have outshone its other 'Asian Tiger' states; Hong Kong, South Korea and Singapore, in the survey.
Delve deeper to find Hong Kong's true cost of living
Tse-Chun Lin, spokesman for the Taiwanese in Hong Kong group, said he thought the popularity of Taiwan among expats probably reflected that many of those surveyed were well-paid professionals enjoying a good quality of life in a country where the cost of living is lower than Hong Kong.
The associate professor of finance at the University of Hong Kong, who moved to the city seven years ago after an eight-year stint in Taipei, said most ­Taiwanese he knew in Hong Kong had relocated for new career opportunities rather than for a better quality of life.
"Taiwan is usually friendly to expats – they are a rare animal," he said. "The people in this survey are probably high-ranking officials in various fields; their lives will be brilliant. Taiwan has a very low crime rate, the food is great, the coffee shops are everywhere, and the health care system is good."
Professor Lin went on to say he would likely move home to Taiwan if it offered him the same career ­opportunities as Hong Kong.
"If I could earn this kind of salary back home, then I would be very happy," he said.
Drew Waters, chief executive of the Australian Chamber of Commerce for Hong Kong and Macau, who has lived in Hong Kong for 11 years, said he had not personally experienced a change in his standard of living here, but admitted the cost of living had always been "high".
Hong Kong most expensive housing market in the world for the sixth year in a row: survey classifies our homes as 'least affordable' ever
He said his members still considered the city to be a profitable place to trade, particularly as a gateway to China.
"It remains a business-friendly city," he said. "The ability to set up a business here is still very good, ­because there are less restrictions."
The survey, which polled 14,300 expatriates representing 174 nationalities across 191 countries, wasn't all doom and gloom for Hong Kong's expats.
More than three-quarters reported being happy with the local economy, and more than half considered low taxation as an important perk to living in the city.
Transport was another area where Hong Kong fared well; the city ranked second overall in this category, with three-quarters of those surveyed saying they were happy with the transport infrastructure.
Seven out of 10 were happy with health care, but less than half (46 per cent) were content with its ­affordability.
Meanwhile, 77 per cent of expat parents in Hong Kong report being satisfied with the quality of ­education, although almost the same amount said it was not very affordable.
Despite this, Hong Kong ranked a healthy 29th overall for family well being, with almost four out of five parents saying they were happy with their family life here.