Gold stable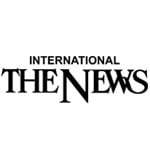 Reuters
Bengaluru/Mumbai
Gold discounts in India expanded to their widest in nearly 3-1/2 months this week amid lacklustre demand elsewhere in Asia, with bullion's recent rally dampening retail demand.
The safe-haven asset, which is highly sensitive to interest rates, has climbed almost 2 percent this week after weak U.S. payrolls data and comments from Federal Reserve Chair Janet Yellen undercut expectations of an imminent rate hike.
"Physical demand for gold has been quiet for the past two weeks. Most investors are on the sidelines and we are seeing more selling at the moment," said Brian Lan, managing director at Singapore-based gold dealer GoldSilver Central.
In India, the second-biggest gold consumer, dealers were offering a discount of up to $46 an ounce to the global spot benchmark this week, the largest since Feb. 26. Last week dealers were offering a discount of $14.