Ground-breaking treatment for multiple sclerosis has man running again
An autoimmune disorder left a Wellington man struggling to walk 100 metres, but two years after getting ground-breaking treatment he has completed a 10km run and regularly goes mountain biking.
Hamish Bockett-Smith, 42, lost feeling in his right arm and hand in 2001.
It was initially diagnosed as a pinched nerve but six months later he was diagnosed with multiple sclerosis.
Since then, the IT expert suffered symptoms such as temporary blindness and agonising pains in his feet. He never regained feeling in his arm.
"I wasn't able to walk more than 100m. It was getting pretty close to wheelchair or walker material really," he said.
"The fatigue was just debilitating. I'd have 12 hours of sleep during the night and I'd get up and take the kids to school in the car and school was only five minutes down the road but I couldn't even walk that far. By the time I got home I was just exhausted."
With funded treatments no longer working, he and his family decided the best option was to spend $160,000 on haematopoietic stem cell transplantation (HSCT) at Raffles Hospital in Singapore.
Last week the Herald on Sunday told the story of Donna Agnew who was struck down with MS months after giving birth to her first child last year and is fundraising for the same treatment in Russia.
She has now raised almost $35,000 and is one of eight Kiwis on Givealittle fundraising for HSCT.
In May 2015 Bockett-Smith flew out for the treatment, which is not available to MS sufferers in New Zealand.
First he had a day of chemotherapy, then for five days he injected himself with a drug to make his body over-produce bone marrow stem cells.
Next he was hooked up to a machine for eight hours and had 40 million stem cells harvested.
The last phase of the treatment saw him put in isolation and given five days of chemotherapy to "annihilate" his immune system to kill the body's memory of the disease before the stem cells were pumped back in.
But the cost and the suffering was worth it. His condition has slowly improved over time.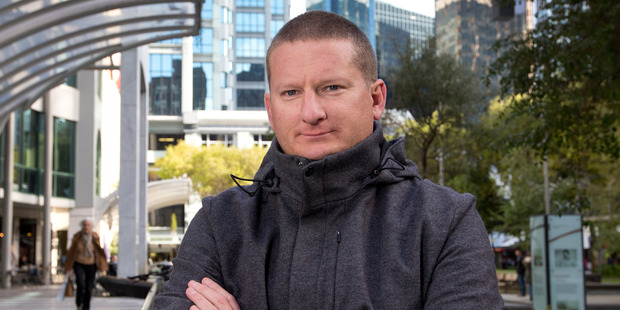 "Now I can walk the kids to school, I don't have any pain, I'm off most of my medication. I'm out biking, I did a 10km run last year… it's awesome to kind of get my life back."
Bockett-Smith said the treatment had not restored the feeling in his right arm and he still had some issues with fatigue but it was nowhere near as bad as it had been.
"We went into it with the view that we've got no other option, it's worth a try otherwise it's going to be life in a wheelchair. We're pleased that we went ahead with it and did it because, even if the outcome only lasts for five or 10 years, that would be five or 10 years that we wouldn't have had."
His quality of life had been hugely improved but on Thursday he received proof the treatment had not cured him. A recent MRI showed new lesions on his brain.
Despite that he said it had done more than he had ever anticipated.
"It was a downward spiral and it was not looking good. Being a male and wanting to be the breadwinner in the relationship and look after my family, I was very depressed about life and now the outlook is totally different and totally positive."
He said he would recommend the treatment to others although people needed to do their own research and weigh up the risks for themselves.
I wasn't able to walk more than 100m. It was getting pretty close to wheelchair or walker material.


Hamish Bockett-Smith
Auckland woman Maureen Wood, 70, had HSCT at Healthcare Global in Bangalore, India a year ago.
She was diagnosed with MS when she was 47 and lost the ability to walk 10 years ago.
Since the treatment she had regained some movement in her right leg but, more importantly, she felt healthier.
"I sure haven't regretted it. I feel totally different."
She was now focused on rehabilitation to make the most of the movement she had regained.
Because of her age Wood had not seen results as dramatic as some younger people but said one of the major benefits from the treatment was the hope it brought.
"I'll never give up the dream [of walking]."
About HSCT
Multiple Sclerosis NZ national manager Amanda Keefe said while a lot of people were returning from overseas with good results it was too early to tell how effective HSCT treatment was.
The organisation recommended people try Pharmac-funded treatments for multiple sclerosis in New Zealand before deciding to spend hundreds of thousands of dollars on stem cell treatment overseas.
For many people HSCT was a "last resort" when no other treatments were working, she said.
Auckland University Associate Professor Dr Bronwen Connor said HSCT was essentially a bone marrow transplant that had been used successfully in blood cancer treatments for many years.
Bone marrow stem cells were known to secrete anti-inflammatories which could help reduce the symptoms of MS.
"It looks like, for many patients, it is beneficial. It's not going to cure MS so they are looking at it to alleviate or slow some of the symptoms."
She said the long-term effects of the treatment were not yet known because the trials only started in the late 1990s.