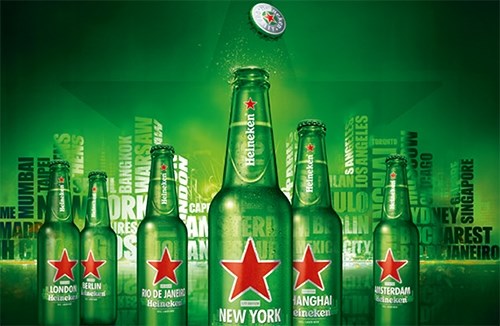 Courtesy: The Heineken Company
On Guam Heineken has launched its global campaign "Cities of the World", with six limited edition Heineken bottles and cans. The campaign aims to invite a wide audience to the brand demonstrating that Heineken is not only a global brand but also relevant locally.
IWS brand manager Jessica Leon Guerrero said, "It's the first time that Guam has been on a Heineken bottle and for Island Wines and Spirits; we're very excited about it. We're going to be doing local activations as well, to continue to promote it locally. You'll notice it is already available at a lot of the locations, bars, and hotels. We are trying to show that Guam is a destination you can really take advantage of."
The Guam bottle and cans will be featured in various destinations in the Asia Pacific Region to include Fiji, Nepal, Langkawi, Singapore and Labuan.