HMV looks to the future with mix of online video streaming, physical shops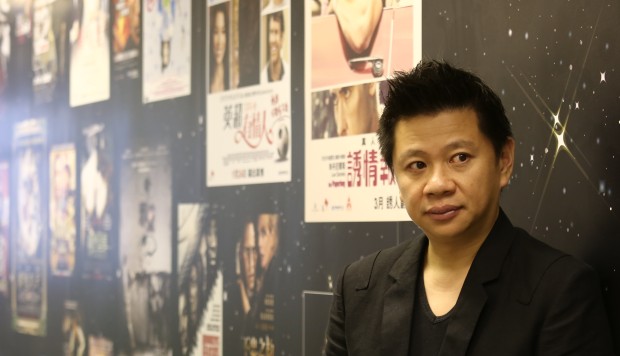 One week before Hong Kong's handover to China on July 1, 1997, the first copyright bill to protect the music industry from piracy had been passed in Legislative Council to prepare for the new administration of the Special Administration Region. It was passed with the support of the music industry including Hong Kong's biggest record seller HMV.
Little did they know that in only a few years' time the bill would be unable to prevent the downturn of the industry.
"The years from 1997 to 2000 were still alright despite slower growth. Then the internet started to be more widely used and people at the time thought everything can be free of charge. Then came the popular use of MP3 players which encouraged more digital downloads, and the music industry has gone downwards ever since," Stephen Shiu, chairman of HMV Digital China Group told the South China Morning Post.
"In 1997, CD sales alone in Hong Kong were worth HK$1.2 billion. Yet in 2015, music sold in all forms including CDs, vinyl records, live streaming and legal song downloads were only HK$350 million in total," said Ricky Fung Tim-chee, chairman of the International Federation of the Phonographic Industry (IFPI).
In 2013 the British parent company of HMV Hong Kong announced bankruptcy. AID Partners bought HMV's operations in Hong Kong and Singapore, and the rights to develop the brand in mainland China, Taiwan and Macau in the same year.
Shiu took over the company in 2016 for HK$408 million in what was named HMV Digital China Group.
The company operates an online video streaming platform which provides thousands of videos ranging from Hong Kong productions to Hollywood movies. The platform has acquired 35,000 subscribers since its launch in March, and continues to attract about 5,000 to 7,000 new users every month, according to Shiu.
Shiu is seeking to open an HMV store in Beijing by the end of the year, reflecting the company's first location in the mainland.
"No matter how well online platforms run, there will always be people who would love to see the actual product," Shiu said.
He says CDs and vinyl records make up about 50 per cent of sales at his four HMV shops in Hong Kong. The other half is made up of sales of books, food, electronic gadgets, toys and accessories.
"The meaning of why people buy CDs is now quite different. Music records are items for collection but people will still listen to songs online," he said.