Hong Kong improves in World Bank's 'doing business' survey but New Zealand takes top spot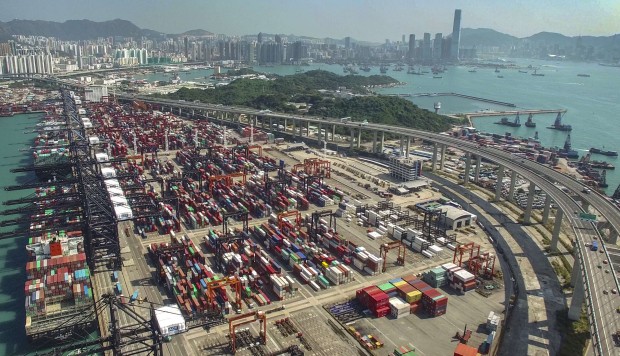 Hong Kong and China have improved their standing when it comes to ease of doing business but the best performer was the tiny island nation New Zealand, according to World Bank research.
Hong Kong was ranked fourth in the annual "Doing Business" report released on Tuesday, up from last year's fifth place, while China moved up to 78th from last year's 84th place.
Pacific nation New Zealand, which has a population of 4.7 million, was ranked first, toppling Singapore from the top spot.
New Zealand moved up the ranks from second place after its government made paying taxes easier by getting rid of its cheque levy, according to the report. The report also found that starting a business required the smallest number of procedures in New Zealand and took the shortest time – only half a day.
In Hong Kong it takes one and a half days to start a business, while in low-ranked Venezuela the same process takes 230 days.
The report found that Hong Kong's government had made setting up and running a business less costly last year by reducing the business registration fee and had cut red tape for companies wanting to apply for new electricity accounts.
Hong Kong led the pack when it came to paying taxes, with the least number of payment installments per year, alongside Saudi Arabia.
Simon Lee, Chinese University of Hong Kong Business School's assistant dean of undergraduate studies, said that overall Hong Kong was "very efficient", but it can't be satisfied with just maintaining the status quo as other countries could improve and move up the ranks.
"Our government is quite efficient most of the time, but not when it comes to public safety," he told the South China Morning Post. "The government should think from the business operators' point of view."
Our government is quite efficient most of the time, but not when it comes to public safety
Simon Lee, Chinese University of Hong Kong Business School
The government needed to strike a balance between safety regulations and efficiency but currently it was too inefficient on safety, meaning that some businesses – especially restaurants – face lengthy regulation procedures, Lee said.
The Hong Kong government welcomed the World Bank's assessment, saying it reaffirms the government's "[constant] efforts in business facilitation".
"The score for Hong Kong has risen from 83.67 last year to 84.21 this year, indicating improvement in our overall business environment," a government spokesman said.
"The government will study the report carefully to identify scope for further improving the business environment in Hong Kong."
The report also found that a record 137 economies adopted reforms to make it easier to start and operate small and medium-sized businesses.
The World Bank's Doing Business report assesses 11 areas of business regulation for domestic firms in 190 economies, such as starting a business, paying taxes, and enforcing contracts – and this year included a gender dimension for the first time in some areas.
But it doesn't measure incidence of bribery, quality of the labour force or the market size.
Last month, the World Economic Forum's global competitiveness report ranked Hong Kong in 9th place, down from its previous score of 7th place. China maintained its 28th place ranking.
The WEF report found innovation was Hong Kong's weakest area. "The challenge for Hong Kong is to evolve from one of the world's foremost financial hubs to become an innovative powerhouse," it said.
The top 10 easiest places to do business
1. New Zealand (last year No 2)
2. Singapore (last year No 1)
3. Denmark
4. Hong Kong
5. Republic of Korea
6. Norway
7. United Kingdom
8. United States
9. Sweden
10. Macedonia
Source: World Bank Doing Business Report 2017