Hong Kong issues travel warning for Singapore on Zika virus fears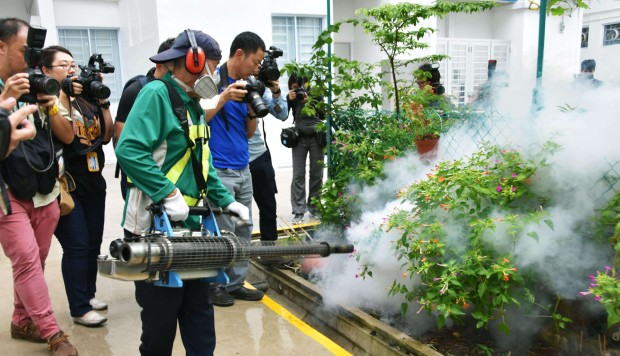 Hong Kong authorities have issued an "amber" travel warning for Singapore in view of the country's Zika situation after the nation-state saw its number of locally transmitted cases rise to 151 on Thursday.
An "amber" travel alert issued by the Security Bureau means there are signs of threat and that travellers should monitor the situation and exercise caution.
The mosquito-borne virus causes a serious birth defect called microcephaly, manifesting in an underdeveloped brain and small head. Those infected display flu-like symptoms such as mild fever, rash, joint pain and red eyes.
Singapore announced its first case of a locally-transmitted Zika virus infection on Saturday. It involved a 47-year-old Malaysian woman living in the Aljunied Crescent area in the eastern part of Singapore, about 15 minutes' drive from the financial business district.
But the country has seen a rapid rise in the number of locally transmitted. As of noon Thursday, 151 cases had been reported, and the affected areas spread to include Yishun and Punggol in the north.
Australia, South Korea and Taiwan have also issued warnings advising pregnant women and women trying to get pregnant not to visit Singapore.