Hong Kong lawmakers threaten to block 'Belt and Road' scholarship funding if concerns not met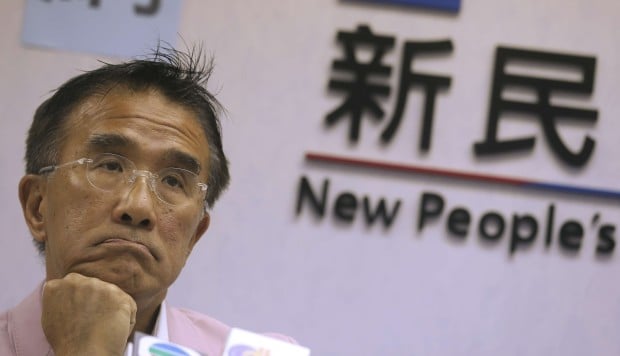 The government's HK$1 billion scholarship scheme to attract students from countries included in the "One Belt, One Road" trade initiative to study in Hong Kong and vice versa was slammed by most lawmakers at an education panel meeting yesterday.
Their response raised doubts as to whether the funding request would be approved, should it be tabled in the Finance Committee before the end of the legislative year next month.
On Friday, Chief Executive Leung Chun-ying said he hoped lawmakers would approve the money quickly, which prompted pan-democrats to ask whether it was all part of a campaign by Leung to seek a second term.
During yesterday's Legislative Council meeting, education minister Eddie Ng Hak-kim was subjected to a torrent of angry remarks by the pan-democrats, with the first six members to speak not giving him time to respond.
They derided it as "licking the boots of the Communist Party of China" and accused Leung's ­administration of neglecting more urgent problems such as the inability of 10,000 local students to enrol in universities every year due to a lack of subsidised places, even though they met basic ­admission requirements.
The legislators also rejected the argument that local students would benefit from being able to study in belt-and-road countries on scholarships, suggesting that not many Hongkongers would want to study there.
Even pro-establishment stalwarts such as Starry Lee Wai-king and Michael Tien Puk-sun were non-committal in their support.
Tien said he would back the scheme provided it was implemented on a one-for-one basis, with the quota for scholarships ­offered to incoming foreign ­students matching that for out­going local ones.
Tien also urged the government to ensure that the "One Belt, One Road" universities for Hong Kong students to choose from were more attractive, such as those in Singapore.
Lee said her party, the Democratic Alliance for the Betterment and Progress of Hong Kong, supported the scheme on the condition that local students' higher education would not be affected.
Other pro-establishment lawmakers, including Ann Chiang Lai-wan, voiced strong support for the scheme.
But People Power's Raymond Chan Chi-chuen said actions spoke louder than words and questioned whether Leung would send his three children to study in belt and road countries.
"To connect with the people, Leung should send Leung Chuen-yan to Kazakhstan, Leung Chai-yan to Uzbekistan and Leung Chung-yan to Kyrgyzstan," he suggested.
The Labour Party's Cyd Ho Sau-lan questioned whether the government would accept graduates from belt-and-road universities for administrative officer posts in the civil service.
The Education Bureau said it had not yet decided when to take the funding request to the ­Finance Committee.
The scholarship scheme, ­announced by the chief executive in his policy address, was originally intended for students from belt-and-road countries to study in Hong Kong. But the government later suggested that part of the fund could be used for local students going overseas in exchange.