Hong Kong's Emerging Force: The Rise of Technology Start-ups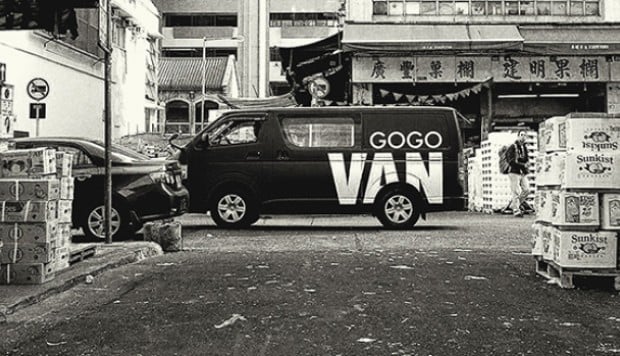 [Sponsored Article]
The previous feature on Steven Lam, GoGoVan's 30–year-old founder, gave us a glimpse into the principles that guided him in running his business. For one, he kept his team structure rather flat to remove any hierarchies within the organisation. To this, Steven remarked, "I'm not a dictator. Although I am GoGoVan's founder, I maintain an 'open door' management approach and constantly keep a listening ear to the team with an open mind. If I jump to any conclusion understanding all the facts, that makes me an evil person." 'No Evil' may not be commonly used term in the business circle but it is what uniquely distinguishes Steven and GoGoVan.
"I have learned to listen … listening to you, friends, employees, drivers. I have learned to listen not only with my ears but with my heart." commented Steven. This is how he ensures he stays at the top of his game and made GoGoVan a ubiquitous van-handling business. The drive to differentiate the business and embrace new ideas is unimpeded by tradition.
Speaking of age, Steven doesn't mince his words when it comes to frequent criticisms of the post-80s generation. "It's easy to criticise and it doesn't cost a cent to complain. However, what really counts is delivering results," the GoGoVan founder added. Nevertheless, every generation has its set of challenges and each generation will have their own ways of triumphing over these obstacles.
A successful business is never built on a single star leader and GoGoVan is no different. Steven uses this analogy, "A team of Michael Jordans would never win, nor will it be appealed in the courts. Here, everyone contributes – whether it is Steven, Reeve, Nick, James, Chris, or the newest addition to the team. No one's gifts are wasted."
So how does Steven cultivate a creative and innovative environment within GoGoVan? Steven explained, " Along with the 'No Evil' motto, GoGoVan's other mantra is 'Dare to Venture. Everyone is encouraged to try new things. Especially when we have come to a roadblock; why not take courage and step into the unknown and try something completely different." He added, "For one, I will never fire anyone who might make mistakes. Secondly, if we have tried and failed, at least we won't be criticised for not having tried."
As the city's most prominent start-up, GoGoVan has gained a reputation for its industry and diligence, both here and overseas. With GoGoVan's rising prominence, comes greater respect for our young: That they are as capable and hard working as any who came before them; that those in their 20s and 30s aren't whiny brats.
Befiting the firm's youthful energy, GoGoVan places a premium on employee 'happiness'. Steven believes that happy people yield good results. Furthermore, collaborative success supercedes individual contribution and will boost company morale. Steven explained, "it is very important to have fun at work. If I didn't enjoy working for GoGoVan, it would not be where I am now."
Have you seen GoGoVan's latest video promotion? It features a realistic cast of two male drivers, one female driver and three designers. They personify the stereotypes of how drivers are perceived: rude, uncouth, uncaring. Steven hopes that at the end of the video, Hong Kong will view drivers differently. Steven elaborated, "In reality, drivers are people too. Each have a story of their own, which we don't see." He recounted how he met a gruff-looking van driver who chose this line of work due to circumstances. This driver needs to look after his ailing father and pick his child up from school in the afternoon. A nine-to-five job will not work for him and so he chose to make a living driving his GoGoVan.
Whether in terms of technology, management and marketing, Steven and his crew are walking the talk on innovation and creativity. General Electic's 2016 Barometer Report indicated that 90 per cent of business leaders defined innovation as "not only launching new products and services, it also included creating new markets."
Prior to 2013, there wasn't any van-hailing app in the market. Because of Steven's pioneering achievements, Hong Kong has two major players in this space today. Steven is quick to remind us that it is a fiercely competitive market, both locally and abroad.
Hong Kong has achieved a global reputation as a successful financial hub of Asia but pales in the area of innovation. A 2013 OECD report stated that Hong Kong spent a measly 0.73 per cent on research and development, compared to South Korea's 4.15 per cent and Singapore's 2 per cent. The HKSAR government's lack of focus on technological innovation should be seen as part of how the economy has changed.
The question then is, "How do we propel Hong Kong into becoming a global innovation powerhouse?" While more policy support is important, a greater challenge lies in is developing an innovative culture.Criticism from the older generation aside, Hong Kong's traditional business mindset favours evolution over revolution; that is doing things our grandparents and parents have done is good enough, is a problem in itself. Decades of steady progression of transforming Hong Kong from an economic backwater into a world-class commercial city is fast becoming a legend rather than reality.
Without a significant makeover, Hong Kong will find itself increasingly marginalised in the 21st century. Its role as the gateway between China and other major markets is diminishing as the PRC matures. At the same time, innovation hubs in Singapore, Seoul and Shenzhen have seized the window to truly rise to the occasion and challenge tech stalwarts in the United States and Japan.
Hong Kong needs more 'Steven Lams', with the courage, determination and commitment to overcome challenges and competition. Steven noted that friendly competition boosts innovation. It forces existing players to improve their products and services rapidly. When asked if GoGoVan would one day get knocked off, Steven replied, "if that happens, it can only mean that we still have not done enough. Looking into the future, we hope to see GoGoVan grow with Hong Kong to develop a better future for everyone."