How a high-school dropout with big ideas founded GoGoVan, Hong Kong's first US$1bn start-up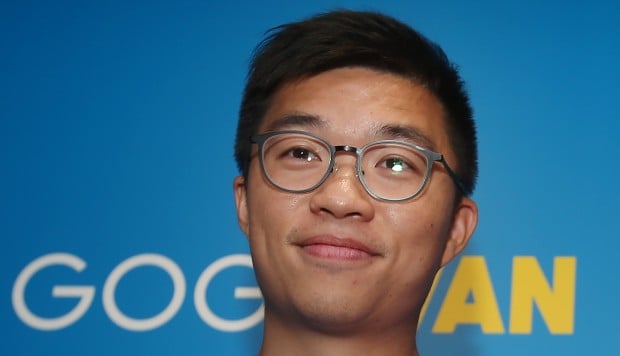 Like all the best ideas, it started with a problem.
For Steven Lam Hoi-yuen – the man who would go on to co-found Hong Kong's first US$1 billion start-up – that problem was the difficulty of trying to find delivery vans.
The year was 2010, and a young Lam was trying to launch his first business venture – a company selling advertisements on food takeout boxes.
He and his two co-founders quickly discovered it was nigh on impossible to arrange vans that could transport the takeout boxes to the restaurants, as the call centres they were phoning often did not pick up or claimed they did not have vans available.
The trio had to ring multiple call centres with different pools of drivers to find available vans. They soon realised that each call centre had a limited number of drivers registered with them, even though there were many available vans parked in the streets.
From this logistical challenge sprang the concept for GoGoVan, the on-demand van hire service that this week announced a merger with China's 58 Suyun to create Asia's largest online intra-city logistics and freight service.
"Most successful businesses start off with a problem to solve. If the problem is big enough, it helps them become a much bigger company," Lam, 31, said in an interview with the South China Morning Post on Wednesday. "To us, [GoGoVan] is something we love, that's why we continued doing it."
There is never a best time to start something, you can never wait for enough resources to start something. Don't wait to do something, use your own hands and [go prove it]
Steven Lam, co-founder, GoGoVan
It was while working part-time as a food delivery man for a Chinese restaurant that Lam had struck upon his idea of selling adverts on takeaway boxes, which tend to be unbranded and plain. He had just returned to Hong Kong after graduating in the US and, unable to find a suitable job amid the sky-high unemployment that followed the financial crisis, established a company with co-founders Nick Tang Kuen-wai and Reeve Kwan Chun-man to put the idea into action.
The trio lost none of their ambition as the years passed, choosing to pour their savings into starting a logistics business as their friends squirrelled money away to buy a flat in the world's most expensive property market.
Unlike most of his peers, owning an apartment was never part of Lam's game plan.
"If your dream is to buy a house, then at the end of the day all you have is a house," said Lam, also GoGoVan's chief executive.
"At the end of the day the story that I want to tell my grandchildren is not that I could buy a house, but that I did something great, something game-changing."
Today, GoGoVan enjoys the honour of being Hong Kong's first "unicorn" start-up, with an estimated valuation of over US$1 billion after its merger with 58 Suyun, the freight business of mainland Chinese online classifieds giant 58.com.
GoGoVan to become Hong Kong's first US$1 billion start-up after merger with 58 Suyun
GoGoVan and 58 Suyun plan to expand in mainland China and Southeast Asia after merging, aiming to become the number one intra-city logistics platform in the world.
Lam will be chief executive of the merged company, which wants to extend its reach to 200 more Chinese cities and step into more Southeast Asian markets in the next two to three years.
It's all a far cry from the van-hailing app's humble beginnings in 2013, and Lam admits he could never have dreamed of this level of success.
At the end of the day the story that I want to tell my grandchildren is not that I could buy a house, but that I did something great, something game-changing
Steven Lam, GoGoVan
He helped establish GoGoVan with a mere HK$20,000 (US$2,556) in initial capital. He put his savings into the start-up because he believed in the company, and subsisted on HK$20 meals from McDonald's every dayas he and his co-founders tried to get the company off the ground.
"We rented a small room in an old industrial building which could barely sit three to four people, and the elevator broke down every other day," Lam said. "We ran out of cash in two months."
GoGoVan's change of fortunes eventually came when it attracted investment from New Horizon Capital, Singapore Press Holdings and the Alibaba Hong Kong Entrepreneurs Fund, a non-profit initiative run by the e-commerce juggernaut. Alibaba owns the South China Morning Post.
Lam's own beginnings were as humble as the company's.
Born into a low-income family, he grew up on a public housing estate in Kowloon, where he still lives today. After dropping out of high school in Hong Kong in 2005, he moved to the United States at a relative's invitation in order to study at a community college in California.
He eventually excelled and gained admission into the prestigious University of California, Berkeley, as a business major. To afford the university's costly tuition and support himself, Lam dabbled in different businesses, teaching himself to fix iPhones, bicycles and even sell electronics on eBay. At one point, he sold hot dogs to make ends meet.
At a press conference on Tuesday announcing the merger between 58 Suyun and GoGoVan, Lam urged reporters to broaden the discussion to entrepreneurship in Hong Kong rather than fixating on property, after a reporter asked Lam when he planned to buy a house.
"I don't think there's any problems with wanting to buy a house, since everyone needs to live somewhere," Lam told the Post. "But I don't want reporters talking about GoGoVan's merger and then [asking me if i will buy] property. I want to talk about how we can make this brand from Hong Kong great."
But he did admit the fixation of Hongkongers on getting a foot on the exorbitantly expensive property ladder had a knock-on effect on his efforts to launch GoGoVan.
"I wanted to borrow money from friends to start the company but they were saving up to buy flats," said Lam. "They said that if I failed, they will lose their homes. It was very difficult for me to borrow any money.
"In our society, getting a [stable] job and buying a house is too deeply rooted in our thinking. When our generation is fighting for a place to stay or to make enough to meet our basic needs, there is no room for them to be [innovative], it's a huge problem," he said.
While home ownership is traditionally held up as an important priority by Hongkongers, the city's young people are struggling to realise this dream with property prices at an all-time high.
Only 27 per cent of people aged 18 to 24 intended to buy a flat, down from 55 per cent in 2006, a survey of 800 respondents by the Hong Kong Federation of Youth Groups found last November.
That compares with 91 per cent of mainland millennials intending to buy homes over the next five years, 80 per cent in the United States and 74 per cent in Britain, a study by HSBC found in February.
But Lam's advice for young, ambitious people in his home city is rooted not in the realms of real estate, but in what he knows best – innovation.
He urged Hongkongers who have a dream of starting a company to pursue that goal, and not to wait for the best time.
"There is never a best time to start something, you can never wait for enough resources to start something. You will always think you need more. Don't wait to do something, use your own hands and [go prove it.]"