How China is helping Malaysia's military narrow the gap with Singapore, Indonesia
From new surveillance aircraft to a revamp of the naval fleet, the hardware wish list drawn up by Malaysia's military to keep up with amply funded regional peers like Singapore and Indonesia is no small ask – especially for Prime Minister Najib Razak's cash-strapped government.
With no signs of the country's current fiscal strains going away – Najib last year slashed defence spending by 13 per cent – some industry experts are predicting a possible low-cost workaround could be increased procurement from Chinese weapon suppliers.
Such a prospect would mark a major step up in the already deepening diplomatic ties between the two countries, which have seen Malaysia become among the top destinations for Chinese foreign direct investment.
For state-linked Chinese weapon companies, the prospect of a surge in Malaysian business is likely to be welcomed with open arms, military observers say, as they hanker for major export deals with countries that have traditionally turned to the West or Russia for their military needs.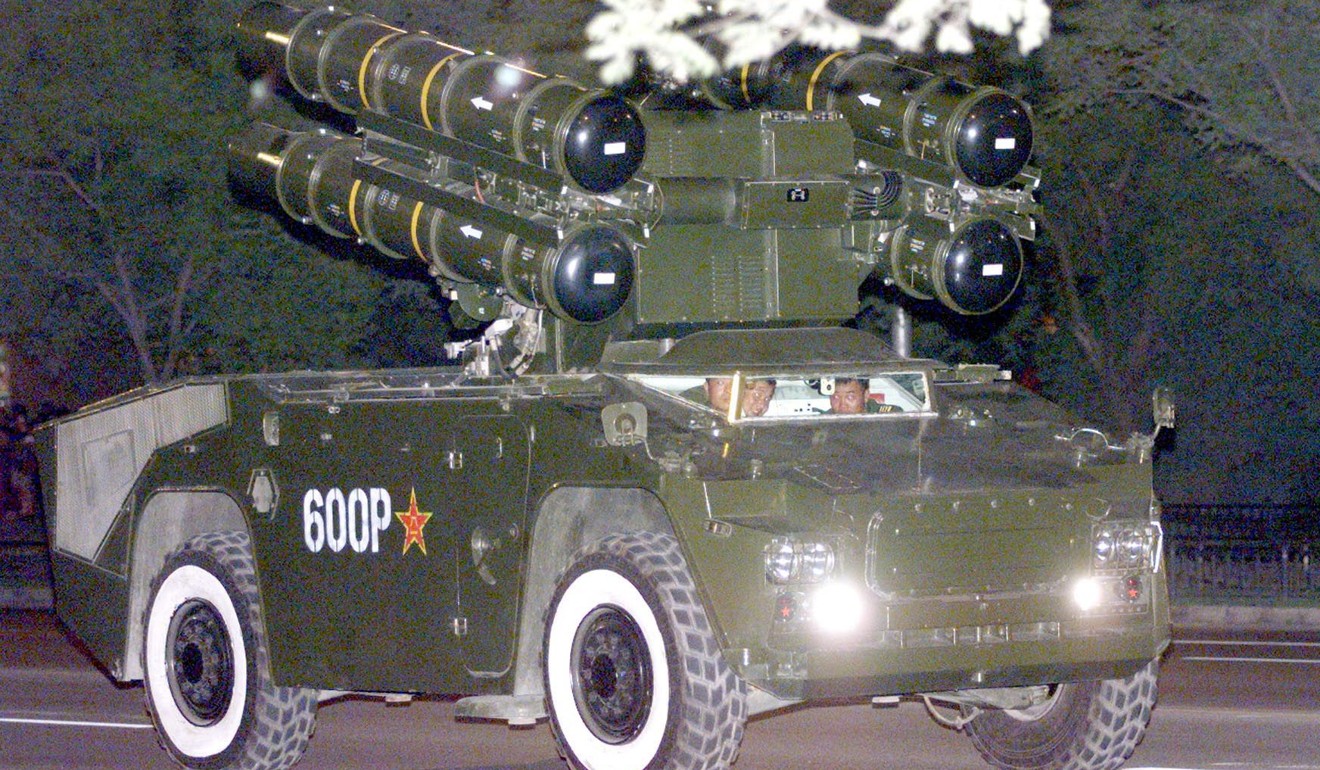 Speculation about Malaysian procurement of Chinese weapons went into overdrive last week after two reports suggested Chinese officials visiting Kuala Lumpur had mooted the sale of advanced rocket launchers and a radar system for deployment in the country's southern tip bordering Singapore.
Malaysia's defence ministry refuted the reports, but some observers say the deal may eventually materialise in some form, even though the scale and purpose of the possible purchase remains unclear.
Malaysia last year signed a 1.17 billion ringgit (HK$2.1 billion) deal for four littoral mission ships – used for coastal patrols – to be jointly built by the state-linked China Shipbuilding and Offshore Company (CSOC) and the local Boustead Naval Shipyard. It was the first major defence contract between the two countries.
Collin Koh, a Singapore-based military researcher, said there were "reasons to surmise some kind of discussions on the [rocket launchers] purchase have taken place … as part of a wider range of weapons offerings from China".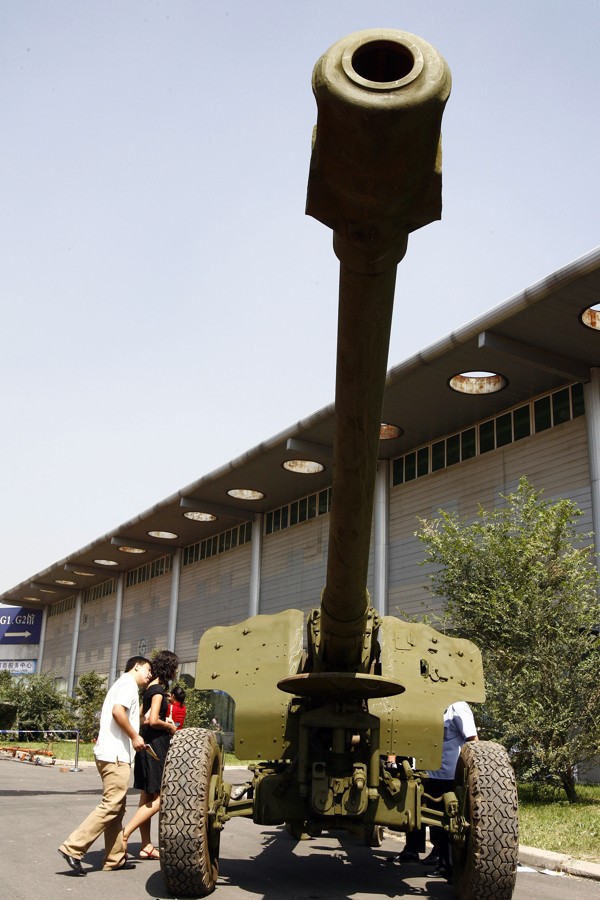 Chinese weapon suppliers have previously inked deals with the likes of Thailand, Cambodia and Laos, but a fresh pact with Malaysia barely a year after the CSOC deal would be seen as a major coup.
"If China wants to showcase itself as an emerging, credible global arms supplier, it'll need to start sealing successful arms deals especially with countries that have been buying Western. Malaysia fits the bill," said Koh, a research fellow with the S. Rajaratnam School of International Studies in Singapore.
Li Jie, a senior researcher at the Naval Military Studies Research Institute in Beijing, said China's key purpose was "to ensure regional security". "Since smaller countries have no or limited ability to develop weapons on their own, they need help in order to defend against terrorist attacks and other threats," said Li. "Just like helping Pakistan, China is also willing to help Southeast Asian countries – especially those with good relations with China – to improve their defence power. And these countries are purchasing weapons from abroad anyway. If China doesn't sell to them, someone else will."
China's weapon exports lag the United States and Russia, but surged 74 per cent from 2012 to 2016 compared with the preceding five years. The Stockholm International Peace Research Institute in February said China had sold US$2.1 billion in weapons in 2016, compared with US$9.9 billion worth sold by the US.
Increased Chinese military exports to Malaysia would add a new dimension to the fast-growing economic links between the countries, experts say.
NEW DIMENSION
China's vested interests in Malaysia significantly deepened in 2015 after state-linked firms came into the picture to buy assets off the troubled 1MDB state fund months after its swirling debt levels and alleged involvement in wide-ranging graft was publicised. 1MDB and Najib – singled out for his supposed involvement in the fund's corruption – deny any wrongdoing.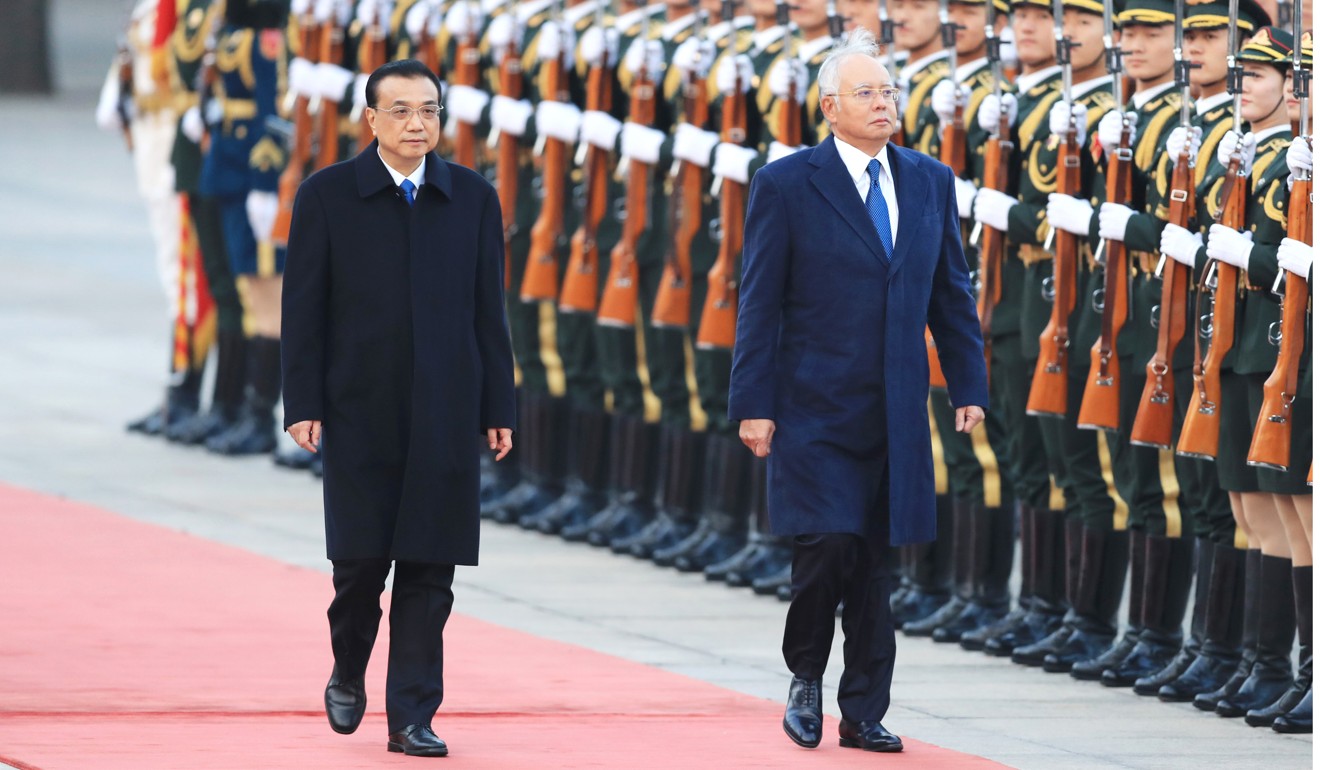 Bilateral ties further strengthened after Najib returned from a bilateral summit in Beijing last November with about US$34 billion worth of agreements for Chinese investment in his country.
Citi Research now estimates that Chinese funds sunk into Malaysian rail and port projects will reach some 400 billion ringgit in the next two decades.
"Naturally, therefore, Beijing will seek to peddle a wider array of arms to Malaysia, couching it within a broader ambit of promoting defence and security ties with the country," said Koh.
He added: "Facilitating any Chinese weapons sales to Malaysia, just like the case of the littoral mission ships deal, are the defence funding woes faced by Kuala Lumpur".
Austerity measures imposed by Najib, who is also finance minister, saw the defence budget come down to 15.1 billion ringgit (US$3.6 billion) for the current financial year, from 17.7 billion ringgit a year ago. That was just over a third of the US$10 billion spent by Southeast Asia's top defence spender Singapore, and the US$8.2 billion spent by Indonesia.
Despite being Southeast Asia's third biggest economy, Malaysia is behind Singapore, Indonesia, Thailand and Vietnam in terms of defence spending.
Jon Grevatt, a Bangkok-based defence analyst with IHS Jane's, said apart from cost savings, strategic considerations would also be at play in any Malaysian decision to procure Chinese weaponry.
With countries like Malaysia, potential procurement of Chinese arms would be a way to "balance strategic relations with major powers", Grevatt said.
He said Kuala Lumpur was unlikely to abandon defence procurement from the West any time soon. Among Malaysia's biggest defence buys are its two Scorpene class submarines built by the French naval supplier DCNS in the 2000s.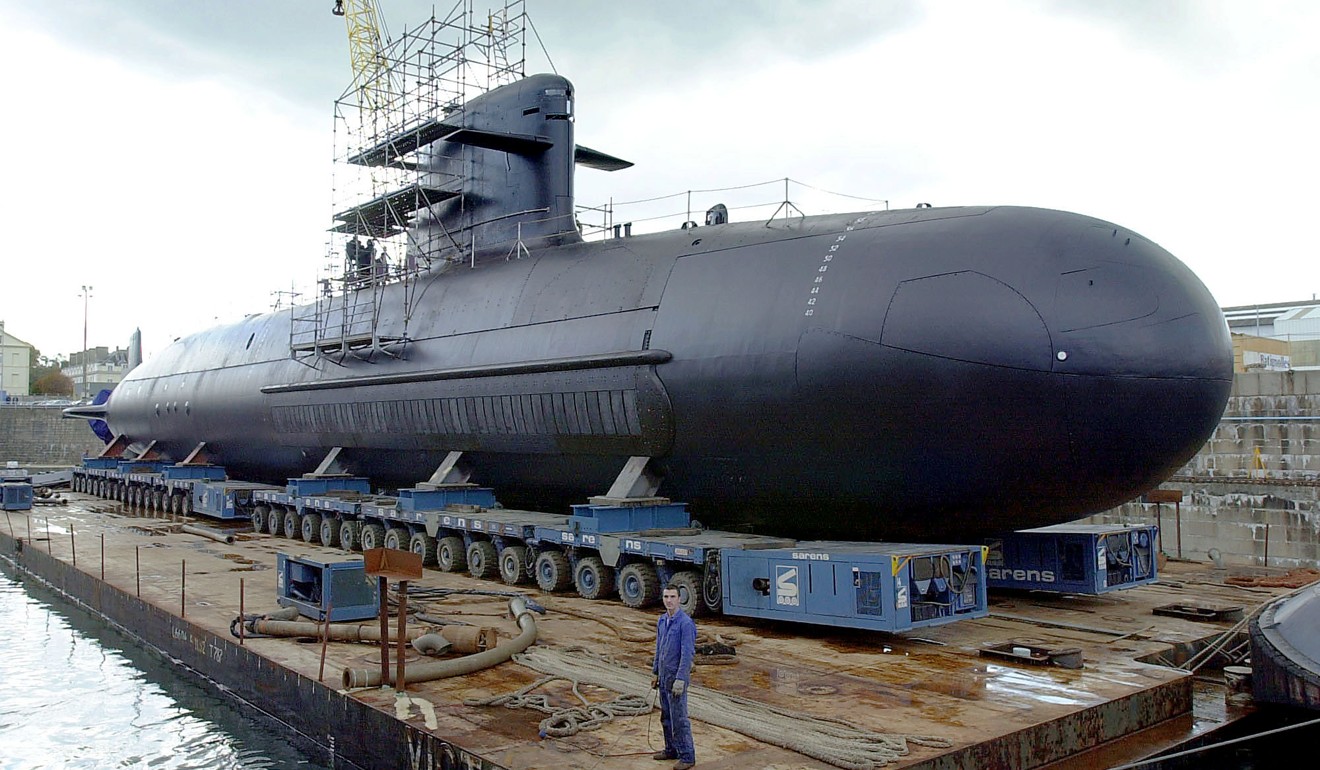 Even with the country's languid economic state – seen as a symptom of investor jitters over the 1MDB graft scandal and depressed pump prices – the Malaysian military has not shied away from publicising its modernisation ambitions. Naval officers are pressing ahead with a "15-5" plan that would see the country's naval fleet restructured from having 15 different classes of vessels to just five classes by 2030. The plan involves the introduction of a completely new fleet and the retirement of all 50 Malaysian vessels currently in service.
The air force has said it wants to boost aerial surveillance capabilities to meet a rising threat from Islamic State militants seeking safe havens in Southeast Asia. Defence Minister Hishammuddin Hussein last week said the military was considering buying second-hand P-3 Orion surveillance aircraft from Japan.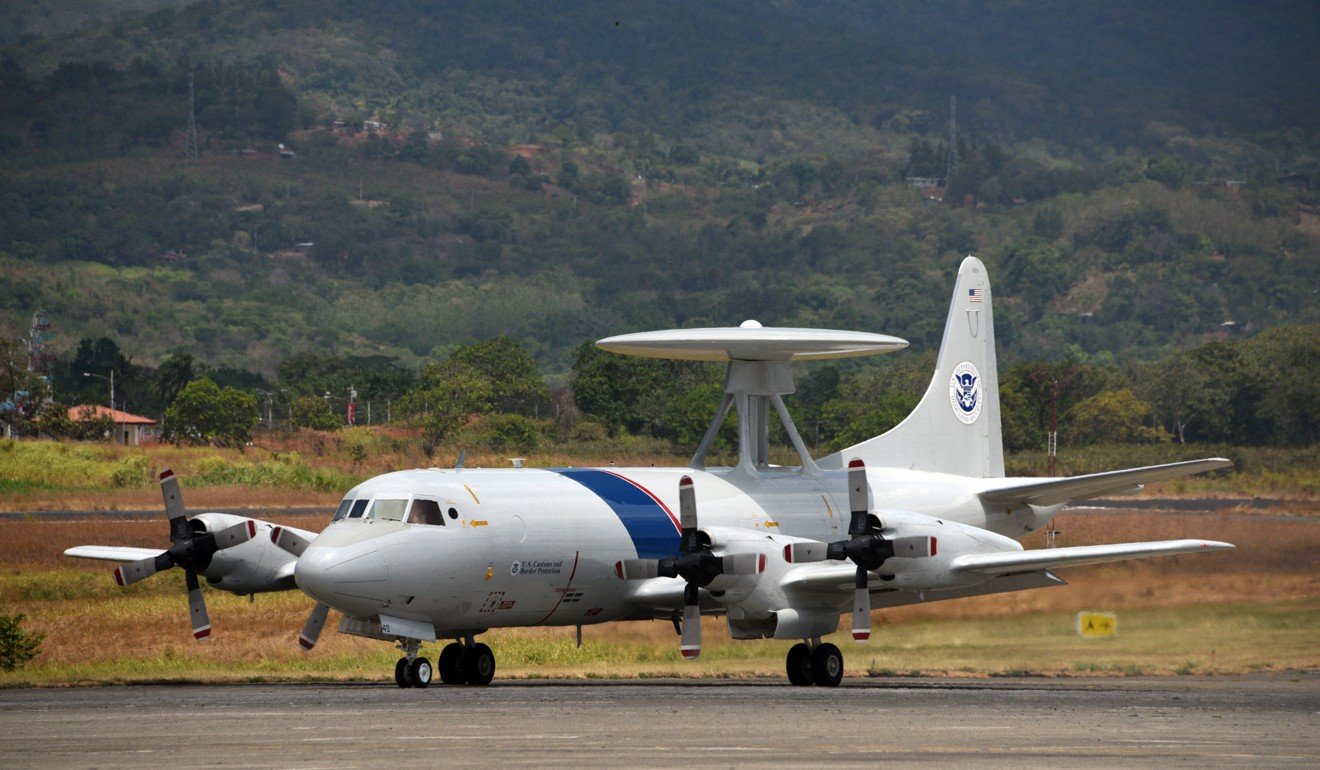 AND THE ROCKET LAUNCHERS?
The Malaysian military wish list – at least the assets publicly identified by officials like Hishammuddin – do not include the Chinese AR3 multi-range rocket launch system (MRLS) and the radar system mentioned in the news reports this month.
The reports in the Singaporean daily The Straits Times and the Malaysian online news website The Malaysian Insight quoted unnamed Malaysian officials. They were written by journalists known for their deep connections in the Malaysian government.
Koh, the Singaporean researcher, said "even if the deal does take place, it's nothing bombastic". He said Malaysia's two immediate neighbours, Singapore and Thailand, were fitted with US and Chinese-made MRLS.
Malaysia's Brazil-made Astros II MRLS has a longer firing range compared with the AR3 system mentioned in the reports. "So, the introduction of this rocket won't alter the strategic military power balance in Southeast Asia," Koh said.
Shahriman Lockman, a Malaysian military watcher at Kuala Lumpur's Institute of Strategic and International Studies, suggested the reports were deliberately planted to spook the Lion City ahead of August 9, the 52nd anniversary of its acrimonious split from Malaysia.
"This was either the work of a defence contractor or someone who wanted to send Singapore a message. That it was reported on Singapore's National Day may not have been a coincidence." ■