India's currency move leaves visiting Bangladeshis in trouble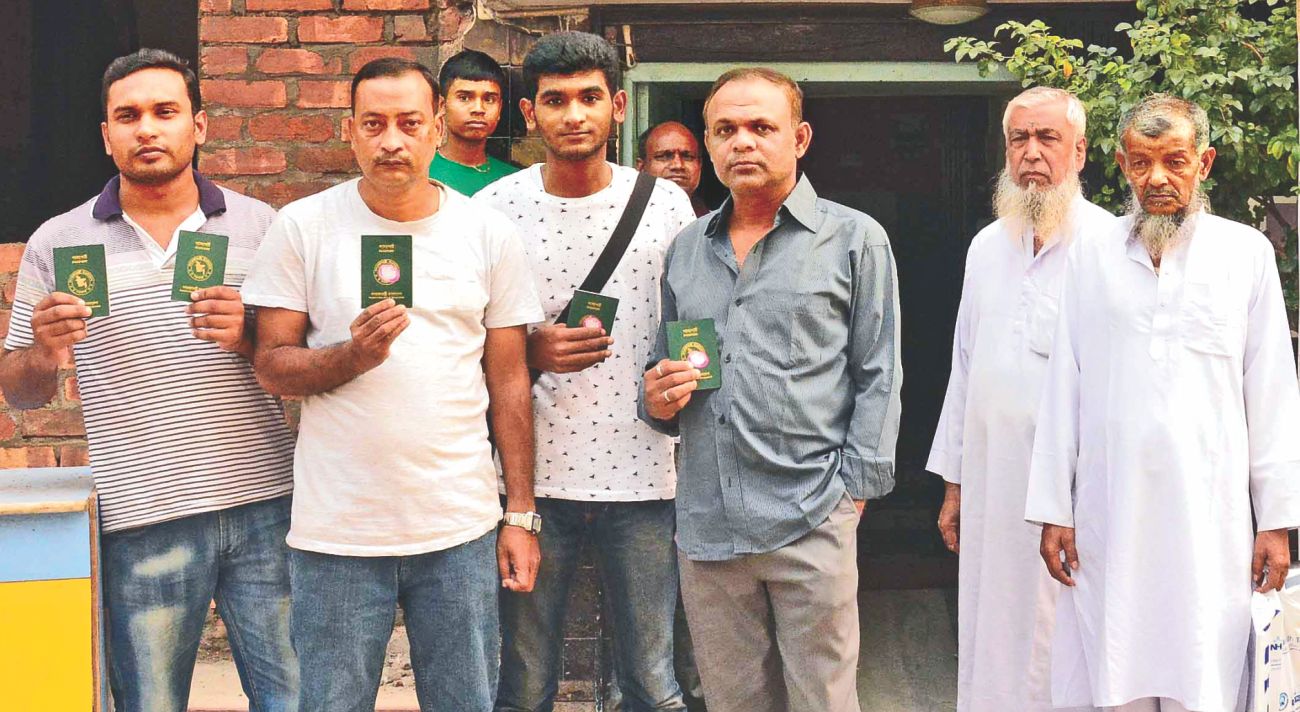 Several thousand Bangladeshis who are currently visiting India are left high and dry after New Delhi's shock move to withdraw Rs 500 and Rs 1,000 bank notes from circulation.
In a bid to crack down on corruption, counterfeit currency and tax evasion, Indian Prime Minister Narendra Modi in a special address to the nation on Tuesday evening announced that 500- and 1,000-rupee notes would become invalid from midnight.
The move has put Indians and travelling Bangladeshis alike in a state of colossal inconvenience as retailers from restaurants to pharmacies and hospitals refused to accept the bills.
"We should be able to make the sacrifice of adjusting to such a move in national interest as it aims to tackle the evils of corruption, black money, fake currency and terrorism," Modi said in his address.
The Daily Star spoke to six visiting Bangladeshis, who shared their unforeseen plight as a result of the sudden measure.
Take, for instance, Mukul Hasan, who hails from Narayanganj. He recently underwent a bypass surgery in a hospital in Kolkata and returned on Tuesday for follow-up examinations.
He had brought US dollars with him, which he exchanged for Rs 500 and Rs 1,000 denominations as soon as he arrived in Kolkata.
Following Modi's announcement later in the day, Hasan found himself in trouble: he cannot even change his large denomination notes for new bills of 500 and 2,000 rupees that will be issued today.
The Indian government has announced that Indian citizens can get their Rs 500 and Rs 1,000 notes changed from banks and post offices between November 11 and December 30 by showing their Indian national ID cards.
In short, foreign tourists have no way to change their currencies into smaller denominations. Kunal Sarker, a cardiologist at Medica Hospital in Kolkata, acknowledged that Bangladeshi patients have been facing problems due to the ban on large bank notes.
Though hospitals and petrol stations were supposed to accept the large bills until November 11, Reuters reported that they have stopped doing so.
Mamun Miah from Chittagong, who is accompanying his ailing mother for treatment in Bengaluru, told The Daily Star by phone on Tuesday night that even the hospitals are not accepting Rs 500 and Rs 1,000 notes. 
Madhab Saha, a money changer at Petrapole border, said the Indian government's decision has come as a bolt from the blue to Bangladeshi tourists. 
As Bangladeshi tourists prefer to bring in Bangladeshi taka over US dollar, they end up with large denominations of the Indian currency for convenience.
Currency exchange has remained on pause since Tuesday night after Rs 500 and Rs 1,000 notes were scrapped.
"The money changers have no alternative but to give out bigger Indian notes. With them being invalid now, it is not possible do any currency conversions," he added.
When contacted, Bangladesh Deputy High Commissioner Zaki Ahad said it is a decision of the Indian government, so there is nothing the foreign mission can do.
To be effective, the move had to be unexpected, but it was also fraught with problems for an economy largely fuelled by cash, especially for India's poorest citizens, many of whom work in the large rural economy, Reuters said.
Deepak Chhatoi, a salesman at a car varnishing store in Mumbai, told Reuters he had to turn away customers wanting to pay with larger bills, and could not buy the popular potato sandwich known as vada pav.
"I couldn't even have breakfast this morning because there seems to be a shortage of change in the market. The vada pav seller declined to sell to me because he did not have change," he added.
Delhi taxi driver Anu Choudhury told Reuters that his boss called to say he should not accept 500 or 1,000 rupee notes from customers. "This is not a good step for business.
The prime minister did not think about people like us." Meanwhile, bank ATMs were closed yesterday as banks prepared for the flood of people seeking to change larger banknotes for smaller ones from today.
Swapan Mandal, a labourer, wanted to withdraw Rs 3,000 from a cash machine and send it to his family in Kolkata, but was unable to do so.
"I have only 500 rupees notes at home. I don't know if I will be able to send the money," he told Reuters.
A sub-inspector in New Delhi said the police commissioner had issued orders to watch for disturbances, especially at key retail outlets like petrol pumps.
"This is a sensitive time. We have to be alert," he told Reuters.
The sizeable population of non-resident Indians too is in a precarious position as a result of the move.
In Hong Kong's Chungking Mansions, home to more than a dozen money changers and a key hub for Indian businesses and traders, the Indian rupee found no takers, with several currency dealers displaying "0.00" on their counters.
Yesterday morning, more than the usual number of Indian customers turned up frantically looking to exchange their Indian bank notes, according to local money changers. Gurpreet Kaur, a Hong Kong resident of Indian origin who was trying to convert about Rs 50,000 ($748), was disappointed after seven money changers refused to accept the 500 rupee bank notes she presented. "This is really frustrating and we had no time to act," she said, as she walked out of the dimly-lit building.
One forex trader at Hong Kong-based money-changing chain Singapore Exchange Co said his firm was left with Rs 10 million ($150,000) in cash.
"We don't know what to do. We are frantically trying to find buyers and sell at any cost. But there are no takers yet," said one of the clerks, who gave his name only as Yunus.
The clerk said he had been inundated with phone calls from the first hour yesterday from nervous customers left holding stashes of Indian bank notes.
It was a similar story in Singapore, another Asian financial centre with a sizeable Indian community, with people holding rupees and unable to exchange them into other currencies.
The two financial centres are home to around 400,000 residents of Indian origin, mostly engaged in diamond and textiles trading or working in the financial and construction industries.
Mihir Sharma, a Bloomberg View columnist, said while a shortage of currency might well make it harder to hide from the taxman, it will also make things much tougher for small businesses and for the poor.
"India's a far-flung economy that lives in many centuries at once, and ATM cards or mobile payments may not have percolated far enough. There will probably be a price to be paid in efficiency — and the poor will pay a disproportionate share of that price."
Modi's ruling Bharatiya Janata Party came into power in 2014 promising to bring black market money into the regular financial system, but critics said it had failed, with government data showing the cash economy outpacing the formal economy.
A report by Washington-based think-tank Global Financial Integrity estimated that India lost $344 billion in illicit fund outflows between 2002 and 2011.