Inilah Pelaku Industri Pariwisata Terbaik se-Indonesia 2016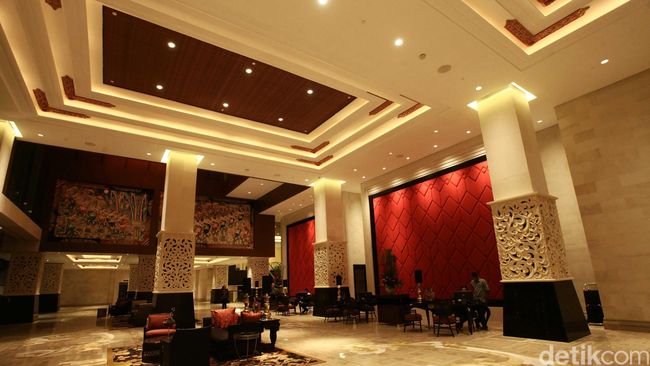 Jakarta – Indonesia Travel and Tourism Awards (ITTA) merupakan ajang bergengsi bagi para pelaku pariwisata di Indonesia. Untuk tahun 2016, inilah para pemenangnya!
ITTA 2016 berlangsung pada Rabu (14/12) malam kemarin. Dalam rilis yang diterima detikTravel, Jumat (16/12/2016) keluarlah nama-nama pemenang yang diberikan dalam 52 kategori. Jumlah kategorinya, lebih banyak dibanding tahun kemarin.
Dengan tema 'Awarding The Best, Inspiring The Rest', ITTA Foundation selaku penyelenggara ajang ini punya proses penilaian bagi para pelaku industri yang masuk nominasi dimulai dari proses pendaftaran. Ada 2 metode yang dipakai, yaitu dari eksternal maupun dari penilaian internal.
Setelah proses pemilihan kandidat, selanjutnya adalah proses penjurian. Ada 3 komponen yang dilibatkan, yaitu voting di Facebook yang menempati porsi sekitar 25%, lalu 50% Board of Advisor, dan sisanya dilakukan penilaian oleh Binus Business School.
Penghargaan ini akan diberikan bagi para pelaku industri pariwisata Indonesia dari mulai hotel, airlines, travel agent, destinasi terutama theme park, maupun atraksi, hingga perusahaan transportasi yang berprestasi. Pihak ITTA mengaku yang membedakan ajang ini dengan ajang yang lainnya adalah sistem penjuriannya yang bisa dipertanggung jawabkan.
Berikut, daftar-daftar pemenangnya:
1. Swiss-Belhotel Airport Jakarta: Indonesia Leading Airport Hotel
2. MesasStila Hotel & Resort: Indonesia Leading Boutique Hotel
3. Hotel Borobudur Jakarta: Indonesia Leading Business Hotel
4. The Papandayan Hotel Bandung: Indonesia Leading City Hotel
5. Jambuluwuk Oceano Resort Gili Trawangan: Indonesia Leading Lifestyle Hotel
6. b Hotel Bali & Spa: Indonesia Leading Design Hotel
7. The Sultan Hotel & Residence Jakarta: Indonesia Leading Green Hotel
8. The Ritz-Carlton Jakarta, Mega Kuningan: Indonesia Leading Luxury Hotel
9. JW Marriott Hotel Jakarta: Indonesia Leading 5 Star Hotel
10. Four Points by Sheraton Surabaya: Indonesia Leading 4 Star Hotel
11. The Arista Hotel Palembang: Indonesia Leading Independent Hotel
12. Hotel Indonesia Group : Indonesia Leading New Development Hotel Chain
13. Amithya Hotels & Resorts: Indonesia Leading New Hotel Management
14. Sofyan Hotel Betawi: Indonesia Leading Halal Compliance Hotel
15. Louvre Hotels Group: Indonesia Leading Global Hotel Chain
16. Topotels Hotels & Resorts: Indonesia Leading Regional Hotel Chain
17. Asiawood Hotel Management: Indonesia Leading Mid Range Hotel Chain
18. Parador Hotels & Resorts: Indonesia Leading Local Hotel Chain
19. PHM Hospitality: Indonesia Leading Lifestyle Hotel Chain
20. Crowne Plaza Semarang: Indonesia Leading MICE Venue
21. The Trans Resort Bali: Indonesia Leading New MICE Venue
22. Discovery Hotel & Convention Ancol: Indonesia Leading MICE Hotel
23. Balai Sidang Jakarta Convention Center: Indonesia Leading Exhibition Center
24. Fraser Residence Menteng Jakarta: Indonesia Leading Serviced Apartment & Suite
25. Frasers Hospitality: Indonesia Leading Serviced Apartment Brand
26. The Ritz-Carlton Jakarta, Mega Kuningan: Indonesia Hotel Of The Year
27. Discovery Kartika Plaza Hotel: Indonesia Leading Beach Resort
28. The Westin Resort Nusa Dua Bali: Indonesia Leading Family Resort
29. Royal Tulip Gunung Geulis: Indonesia Leading Golf Resort
30. InterContinental Bali Resort: Indonesia Leading Luxury Resort
31. Karma Kandara: Indonesia Leading Spa Resort
32. Nusa Dua Beach Hotel & Spa: Indonesia Leading Thematic Resort
33. Puri Gangga Resort: Indonesia Leading Boutique Resort
34. The Gangsa Private Villa by Kayumanis: Indonesia Resort Of The Year
35. Kayumanis Nusa Dua Private Villa & Spa: Indonesia Leading Romantic Villa
36. Banyan Tree Ungasan, Bali: Indonesia Leading Luxury Villa
37. Villa Kayu Raja: Indonesia Villa Of The Year
38. Scoot Fast Cruises: Indonesia Leading Cruise Operator
39. Elephant Safari Park Lodge Bali: Indonesia Leading Theme Park
40. Bali Adventure Tours: Indonesia Leading Tourist Activity
41. Destination Asia Indonesia: Indonesia Leading Tour Operator
42. Bali Raja Holiday: Indonesia Leading Inbound Travel Agent
43. Panorama Tours Indonesia: Indonesia Leading Outbound Travel Agent
44. Tiket.com: Indonesia Leading Online Travel Agent
45. White Horse Group: Indonesia Leading Coach/Bus Company
46. Blue Bird: Indonesia Leading Taxi/Limousine Company
47. Singapore Airlines: Indonesia Leading International Airline
48. AirAsia: Indonesia Leading International Low Cost Airline
49. Citilink Indonesia: Indonesia Leading Low Cost Airline
50. SilkAir: Indonesia Leading Regional Airline
51. Etihad Airways: Indonesia Leading Business Class Airline
52. Garuda Indonesia: Indonesia Airline Of The Year
(rdy/fay)